Police officers in Chesapeake, Virginia, have developed the ability to smell marijuana in cars as they cruise down the highway, even when the police have their windows up. Or, at least, according to a report in the Norfolk Virginian-Pilot [11] last week, that's what they are claiming.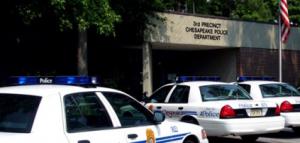 "We drive our patrol car with the vents on, pulling air from the outside in, directly into our faces," Officer Barrett Ring said late last year in court during a preliminary hearing, according to a transcript of the proceedings. "Commonly, we'll be behind vehicles that somebody in the vehicle is smoking marijuana, and we can smell it clear as day."
Smelling the odor of marijuana would create probable cause to stop and search a vehicle. Ring said police would follow a car until there were no other cars in the area so they could make sure it was indeed that vehicle from which the odor of weed was emanating.
Defense attorneys and civil libertarians are pronouncing themselves mind-boggled by the claim.
"The idea that police can drive behind a car and smell marijuana is preposterous," said Assistant Public Defender Matthew Taylor. "What do we need drug dogs for if (police) can drive behind cars and smell marijuana?"
The police were claiming powers verging on the "supernatural," he said.
"It stretches the imagination that the police can drive down the road and hone in on a car," agreed ACLU of Virginia executive director Kent Willis.
Willis said that traffic stops based solely on an officer's sniffing from a police car will draw legal challenges. "Experts will have to tangle over this and decide," he predicted.
So far, no cases have been thrown out, although Taylor tried unsuccessfully to make that happen in a recent case. In that case, police claimed they smelled marijuana in a vehicle while driving down the highway and pulled it over. But the issue of their amazing olfactory abilities wasn't addressed by the court because police also said they smelled marijuana when they approached the vehicle on foot.
Other area defense attorneys who had cases where police made similar claims said they had not challenged the searches because police had reasons to conduct the traffic stops.
The practice is apparently limited to Chesapeake Police, according to the Virginian-Pilot's survey of local law enforcement agencies. Suffolk County prosecutor Phillips Ferguson said he hadn't heard of the practice, but expected it to catch on.
"It's very creative policing," he said, but added that if police were using the moving automobile sniff as their as their sole basis for making a traffic stop, that might be successfully challenged. "I'm not saying they wouldn't have been justified in stopping the car, but it's pushing the line," Ferguson said.
Instead, he recommended that if police smell the odor of marijuana coming from a passing vehicle on the road, they find some other pretext to pull it over.
Public defender Taylor said he challenged the vehicle search in his case because he wanted to challenge the validity of the technique. "If cops can get away with this, they will have total authority," he said.