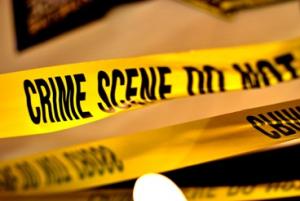 A Jacksonville, Florida, narcotics detective shot and killed an armed man during a drug raid aimed at arresting a small-scale crack dealer last Thursday. Juan Montrice Lawrence, 40, becomes
the 22nd person to die in US domestic drug law enforcement operations so far this year
[16]
, and the third in a one-week period.
According to the
Florida Times-Union
[17]
, citing Jacksonville Sheriff's Office spokesman John Hartley, detectives had spent six weeks buying crack out of an apartment in the Casa del Rio St. Johns complex, and, after making one last purchase at the apartment door Thursday afternoon, a "take-down team" attempted to arrest their target, Nathaniel Phillip Hill, 39.
But Hill struggled, and the officers were pulled into the apartment as they took Hill to the floor. A second male, later identified as Hill's teen-age son, was also tackled. At that point, veteran narcotics Detective Valentino Demps saw Lawrence standing in a hallway with a gun in his hand. Demps ordered Lawrence to drop the gun, then shot him twice when he did not comply.
"He gave multiple commands for the suspect to drop the gun. He refused to obey the commands," Hartley said. "He was shot at least twice, once in the face, once in the hip."
Lawrence was taken to Shands Jacksonville Hospital, where he was pronounced dead.
Witnesses described seeing officers in black uniforms and ski masks gathered at the apartment complex.
By Friday,
police had identified Lawrence
[18]
as an "armed felon" whose previous convictions including carrying a concealed weapon and cocaine possession and were saying that the decision to shoot him had probably saved several officers' lives.
"If he'd let him get down that hallway, we could have three or four dead officers at the scene," Hartley said. "Certainly he [Lawrence] was ready to fire on them."
Nathaniel Hill was arrested and charges with distribution of cocaine and possession of a firearm by a convicted felon. An ounce of cocaine, a pistol, and rounds of ammunition were seized at the apartment. Hill's teenage son was detained, but later released without charges.