The Greek government announced Tuesday that it will begin harm reduction measures, including handing out condoms and needles to heroin addicts, in an effort to slow an alarming rise in new HIV cases, Agence-France Presse reported [14]. The government anti-drug organization Okana and volunteer organizations will hand out 30,000 condoms and 10,000 needles as part of the effort, which will be initially launched in Athens.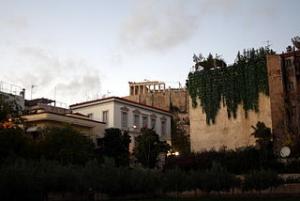 "There is an imperative need for immediate action to limit the spread of infection," deputy health minister Michalis Timosidis said in a parliamentary document.
Greek health officials had reported in November that new HIV cases were up by 52.7% last year over 2010. The government center for disease control and prevention said over 800 new cases had been recorded through October 2011.
A third of the new cases were reported among gay men, but officials said most new cases were linked to prostitution and intravenous drug use. The number of new HIV infections among heroin users increased a whopping 1,250% in a year, the disease control center said.
Because of the economic crisis, Greece has been forced to radically cut social spending to eliminate budget deficits in order to receive loans from the International Monetary Fund and the European Union. Those spending cuts have seen staff layoffs and mergers in the health sector, which doctors said are weakening the effectiveness of the Greek health care system.