Here's a hint for deputies: Don't go to buy heroin in uniform while the joint is under surveillance in a drug investigation. There are more lessons to be learned this week, too. Let's get to it: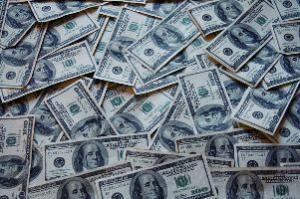 In Maurice River, New Jersey,
a state prison guard was arrested last Friday
[9]
for allegedly smuggling drugs into Bayside State Prison. Guard Nazair Bey, 36, is charged with drug possession, distribution, conspiracy to distribute and official misconduct. Official misconduct is a second-degree offense, while the drug-related charges are third-degree offenses. The 10-year veteran was earning $74,940 a year as a senior corrections officer. He is now on unpaid leave.
In Carlsbad, California,
a Carlsbad police officer pleaded not guilty last Friday
[10]
to charges he stole heroin from the police evidence room. Michael Koch, 44, had been arrested two months ago after "numerous" police employees witnessed the alleged thefts. He is charged with felony burglary and possession of heroin. The 18-year veteran faces up to three years, eight months in prison, if convicted.
In Baltimore,
a Baltimore police officer pleaded guilty last Friday
[11]
after being accused of running a drug ring while on duty, in uniform, and sometimes out of his police station parking lot. Officer Daniel Redd copped to federal charges of conspiracy to distribute heroin and carrying a firearm while drug trafficking. He admitted dealing heroin out of the parking lot and from local restaurants. In return for the plea, five other charges were dropped. A recommended 20-year federal prison sentence was part of the plea deal.
In Little Rock, Arkansas,
a former Phillips County sheriff's deputy pleaded guilty last Friday
[12]
to charges he accepted bribes to look the other way as traffickers shipped drugs through the state. Winston Dean Jackson was the fourth of five Arkansas law enforcement officers arrested as part of the federal "Operation Delta Blues," an enforcement effort centered on Helena-West Helena, Mississippi, which resulted in the arrests of 71 people. Jackson admitted warning a drug trafficker that a state trooper was coming with an arrest warrant, taking cash for his efforts while in his patrol car, and making another drug arrest warrant vanish. He copped a plea to one count of conspiracy to possess with the intent to distribute cocaine, and is looking at six to seven years in federal prison when sentenced. That date hasn't been set yet.
In St. Louis,
a former St. Louis sheriff's deputy was sentenced last Wednesday
[13]
to two years and four month in federal prison after he got caught buying heroin while armed and in uniform. Jason Stewart, a three-year veteran of the force, had been strung out on heroin for longer than that, and went down when he was spotted scoring during an unrelated drug investigation. He was also chauffeuring a drug dealer around town in a sheriff's office vehicle. He pleaded guilty to being a drug addict in possession of a firearm. He also faces state drug possession charges.