The Canadian Senate last Thursday night gave its approval to a government package of crime measures that include a number of harsh provisions, including mandatory minimum prison sentences for growing as few as six marijuana plants. The bill, C-10 [12], the Safe Streets and Communities Act, now heads back to the House of Commons for final approval.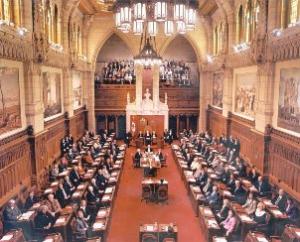 The bill has already passed the House, but members will have to approve amendments adopted by the Senate that more clearly define terrorist activities and how victims of terrorism can seek compensation from groups or states that support terrorism.
Passage in the Senate came after ruling
Conservatives used their majority to limit debate
[13]
on the measure to six hours. Liberals objected vociferously, but in vain. The only Conservative to vote against limiting debate was Sen. Pierre Claude Nolin, a long-time advocate of marijuana and other drug law reforms.
"Canadians are expecting us to pass this," said Conservative Sen. Claude Carignan, explaining that the rush to passage was necessary because the government had promised to pass the legislation within a hundred days of taking office. "The best way to ensure the population is not jaded when it comes to politics is to keep our promises."
Liberals argued that there was enough opposition to the bill that every senator deserved to be heard on the issue, but that argument didn't fly with the Conservative majority.
"There is no excuse for what this chamber is about to do," said Liberal Sen. Joan Fraser. "We should be ashamed of ourselves."
The Senate vote came despite heated opposition, both from within Canada, where
various polls show consistent majority support for marijuana legalization
[14]
, and internationally. The
Global Commission on Drug Policy
[15]
this week urged Parliament not to pass the bill, while
Law Enforcement Against Prohibition
[16]
also urged the Conservatives to reconsider.
While the bill is now almost assured of final passage, opponents have vowed to carry on the fight in the courts. Once the bill becomes law and goes into effect, look for quick challenges to its constitutionality under the Canadian Charter of Rights and Freedoms.