A police chief popping pills from the evidence room, a sheriff slinging meth, and those are just the low lights. Let's get to it: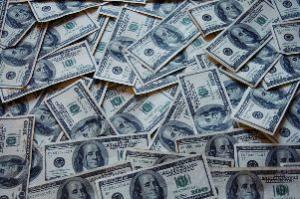 In Trumann, Arkansas,
the Trumann police chief resigned Tuesday
[10]
after an investigation found that he had been stealing drugs that were supposed to be destroyed. Chief Tony Rusher was given a "resign or be fired" ultimatum by the town mayor after an internal investigation found he had stolen between 500 and 600 prescription pills from the evidence room instead of destroying them after their cases had been closed. The investigation was sparked by complaints by Rusher's own cops. Rusher told a state investigator he "did not consider pills that had been through court as evidence" and that "these pills were going to be destroyed anyway." Rusher said he used more than a dozen Xanax, hydrocodone, and Percocet pills daily in addition to Ambien for sleep.
In Somerset, Pennsylvania,
a Somerset Borough police officer was arrested last Friday
[11]
for allegedly seeking a $500 bribe to make a marijuana charge go away. Officer Jason Michael Ponczek, 33, is charged with felony bribery in official and political matters and misdemeanor official oppression. On January 22, Ponczek responded to a residence in the borough after a neighbor complained, asked to enter and was invited inside. Ponczek and another officer found a small amount of marijuana and paraphernalia. Instead of arresting the person, Ponczek said he would wait 30 days to file charges and the person could earn leniency by becoming a snitch. The person did so, twice, and then, on February 16, Ponczek met the snitch and offered to make the marijuana charge go away for $500. At that point, the person contacted an attorney, who sent him to the state police, who investigated and arrested Ponczek.
In Shreveport, Louisiana,
the former Winn Parish sheriff was convicted last Wednesday
[12]
of participating in a methamphetamine distribution ring that included using his lover to sell the stuff. A.D. "Bodie" Little, 61, was one of 11 people indicted by a federal grand jury. A jury convicted him of conspiracy to possess 50 grams or more of meth with intent to distribute, possession of five grams or more with intent to distribute, using a communications facility to facilitate drug trafficking, as well as four counts of conspiring with a woman with whom he was alleged to have had an affair. He faces up to life in prison and a $10 million fine.
In Castle Dale, Utah,
a former Emery County sheriff's deputy pleaded guilty last Friday
[13]
to multiple charges related to an apparent serious pain pill problem. Clayton Rue Bell entered guilty pleas to seven felony counts and one misdemeanor, including four counts of burglary, one count of falsely obtaining a prescription, one count of possession of a firearm by a restricted person, one count of theft, and one count of DUI. Bell, 29, was arrested in October after breaking into the evidence room to steal prescription drugs, something he confessed to having done repeatedly. Then, in December, Bell crashed his pickup truck and a paramedic found a box filled with prescription drugs. The next day, Bell's own mother caught him inside a home looking for pills and called police. In exchange for Bell's guilty pleas, prosecutors dropped six more felonies and three more misdemeanors. He was sentenced to 90 days on the DUI, and the remaining charges are being held in abeyance, so if he's a good boy for a year, they will vanish.
In Gaston, North Carolina, a
former Cleveland County sheriff's jailer pleaded guilty Monday
[14]
to charges he smuggled drugs into the jail. Michael Scott Bumgardner went down after the sheriff's undercover narcotics officers heard he was smuggling cigarettes and pills. They set up a buy from him in the jail parking lot, then found more pills -- oxycodone and hydrocodone -- on him when he was arrested upon returning to work. He copped to possession with intent to manufacture and deliver a controlled substance and delivery of a controlled substance. He will do five to six months in prison.
In Piscataway, New Jersey,
a Piscataway police officer was sentenced last Wednesday
[15]
to three years in state prison for stealing cocaine from an evidence room he controlled. Albert Annuzzi, 47, copped a plea to official misconduct and must serve two years before he is eligible for parole. He said he took the drugs for his personal use, taking advantage of his position as evidence room supervisor. He was a 22-year veteran of the force.