More asset forfeiture problems in Texas, plus a typical weekly rogues' gallery of dirty cops. Let's get to it: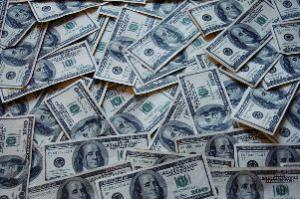 In Austin, Texas,
a former Brooks County sheriff is being investigated by the state attorney general's office
[13]
over his lavish use of forfeited assets seized from drug and weapons suspects. The Corpus Christi Times details the allegations against former Sheriff Balde Lozano as well as a broader investigation into asset forfeiture in Texas in a series of reports. A state auditor has questioned Lozano's spending on new cedar paneling for his office, 18 vehicle purchases and sales, and $80,000 in credit card transactions.
In Los Angeles,
a jailer at the LA County Jail was arrested last Monday on charges he was smuggling cocaine into the jail
[14]
. Jailer Remington Orr, 24, was caught carrying the drugs when he went to work at the Men's Central Jail. He is charged with possession of a controlled substance with intent to sell, transportation with intent to sell, and bribery. He was jailed on $1 million bail. Three sheriff's guards have been convicted and a fourth fired in recent years for smuggling or attempting to smuggle narcotics into jail for inmates.
In Athens, Ohio,
a local police chief was arrested last Wednesday
[15]
for peddling pain pills. Buchtel Chief of Police Kelsey Lanning went down after Athens County sheriff's deputies did a controlled buy at his home. Lanning is accused of buying the prescription medication to give to someone who was working with the sheriff's Narcotics Enforcement Team.
In Oklahoma City,
an Oklahoma City police officer was charged last Friday
[16]
with tipping off a drug suspect of an impending raid. Sgt. Mari Christina Cervantes is charged with a misdemeanor count of obstructing police officers. In November 2010, police raided two locations, including the home of one of Cervantes' snitches. Police found text messages from Cervantes on his cell phone, including one telling the informant to "stay away," another hoping police wouldn't find anything, and a third saying, "They are supposed to be kicking in the door, but you didn't hear it from me."
In Fort Lauderdale, Florida,
a Miramar police officer was sentenced last Friday
[17]
to two years' probation for searching the apartment of a drug suspect without a warrant and lying about it. Officer Jean Paul Jacobi, 39, was found guilty in December of official misconduct, falsifying records, and criminal mischief and could have gotten up to five years behind bars. The state asked for two years, but the judge gave him probation, and if he keeps his nose clean, with deferred adjudication, his felony record will be wiped clean. The search in question occurred after police arrested a drug suspect in a traffic stop and seized his vehicle. The keys ended up with another Miramar police officer, who gave them to Jacobi, who used them to enter the apartment without a warrant.