A member of a Parker County, Texas, combined task force shot and killed an armed man during a drug investigation Friday afternoon. The as yet unidentified man becomes the 12th person to die in US domestic drug law enforcement operations so far this year [13].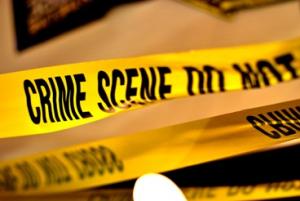 According to Parker County Sheriff Larry Fowler
[14]
, officers conducting a drug investigation on New Hope Road in the far northeast section of the county confronted two men and a woman. One man and the woman were stopped, but the second man fled, throwing packets of something on the ground.
That man then turned, assumed "a defensive position," and pointed a gun at the officers, Fowler said. "The officer called for him to stop," Fowler said. "He pointed a gun at the officer, and the officer shot him."
The man was pronounced dead at the scene. The other man was arrested, but the woman was released. A gun was found at the scene, Fowler said.
Fowler said police were in plain clothes, but with badges visible, and they identified themselves.
The officers involved were part of the Weatherford-Parker County Special Crimes Unit, which includes Weatherford police and Parker County sheriff's deputies, but the sheriff's office would not say which department the shooter worked for.
The Texas Rangers are investigating because it was an officer-involved shooting.
There is no word on what charges have been filed, if any, and what drugs, were found, if any.