A federal judge Wednesday threw out a lawsuit filed on behalf of Arizona Gov. Jan Brewer (R) that had blocked the implementation of the state's voter-approved medical marijuana dispensary program. Brewer and state health officials had sued to ask the court for clarification about whether the state's medical marijuana law was preempted by federal drug laws, saying they feared going forward would put state employees at risk of federal prosecution.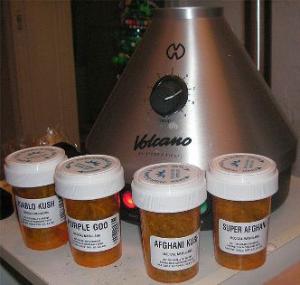 But US District Court Judge Susan Bolton dismissed the lawsuit, saying the state had not shown that federal prosecutors there had threatened to prosecute state or local employees for following the law, nor had it shown that any harm would come absent a ruling from the court.
"Plaintiffs do not challenge any specific action taken by any defendant," Bolton wrote. "Plaintiffs also do not describe any actions by state employees that were in violation of (the Controlled Substances Act) or any threat of prosecution for any reason by federal officials. These issues, as presented, are not appropriate for judicial review."
Brewer spokesman Matthew Benson told the
Arizona Republic
[12]
the governor was consulting with Attorney General Tom Horne before deciding whether to appeal. He also criticized the decision.
"What this court has essentially said is that it won't hear the state's lawsuit unless and until a state employee faces federal prosecution for enforcing Proposition 203," Benson said. "The federal court has essentially punted on the issue."
The ruling came in response to a motion to dismiss filed by the ACLU, which welcomed the decision and called on Brewer to quit being an obstacle.
"It is unconscionable for Gov. Brewer to continue to force very sick people to needlessly suffer by stripping them of the legal avenue through which to obtain their vital medicine," said Ezekiel Edwards, director of the ACLU Criminal Law Reform Project. "Today's ruling underscores the need for state officials to stop playing politics and implement the law as approved by a majority of Arizona voters so that thousands of patients can access the medicine their doctors believe is most effective for them."
Under Arizona's medical marijuana law, passed in 2010, patients registered with the state are supposed to be able to obtain medical marijuana from tightly-regulated dispensaries, but that hasn't happened yet. Now, one more hurdle has been removed.