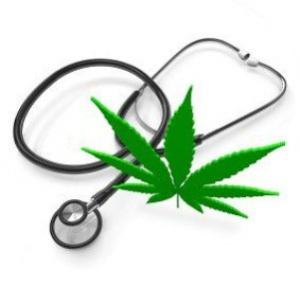 A budding coalition of medical marijuana reform backers, including some of the same folks behind last year's Proposition 19, is working on an initiative for the 2012 ballot that would impose statewide regulation on California's crazy-quilt medical marijuana dispensary scene. The announcement came during a San Francisco press conference Tuesday preceding a demonstration during a visit to the city by President Obama.
"We need statewide regulation," said Dale Sky Jones, spokeswoman for last year's Prop 19 campaign and for the organization's current incarnation, the
California Coalition for Cannabis Reform
[13]
. "We are working on a regulatory framework for 2012, but it's still being drafted. Many Prop 19 supporters back this."
It's not just Prop 19 supporters, added Steve De Angelo, proprietor of
Harborside Health Center
[14]
, Oakland's largest dispensary -- which is now under attack by the IRS as part of the new federal offensive against medical marijuana distribution. "There is a broad based recognition that it's time for state regulation," he said.
United Food and Commercial Workers Local 5 is also behind the effort. "We will speak to the specifics of the initiative within a couple of weeks," said the union's Cannabis Division Coordinator, Matthew Witemeyer.
Although California has a statewide medical marijuana law, cities and counties have created a patchwork of rules and regulations, so that what may be permissible in one area would leave someone subject to prosecution for undertaking the same activity in another one. Conflicting rulings from state courts have not resolved the situation, leaving Californians with varying levels of access to medical marijuana through dispensaries. Local approaches range from cooperative regulation and taxation to hostile permanent moratoria on dispensaries.