Dirty cops popped up all across the South this week, and a crooked California prison guard, too. Let's get to it: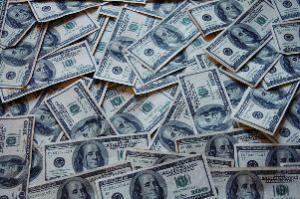 In Helena, Arkansas,
five Helena-West Helena police officers were arrested Tuesday
[10]
as part of a major drug trafficking crackdown that also involved public corruption. More than 800 federal and local police took part in mass arrests that targeted 70 people on federal charges. The police action, code named Operation Delta Blues, targeted crack cocaine sale and money laundering, but also swept up the Helena-West Helena police on corruption charges. The officers arrested are Helena-West Helena Police Department officer Herman Eaton, 46; Helena-West Helena officer Robert "Bam Bam" Rogers, 35; Helena-West Helena Sgt. Marlene Kalb, 48; Marvell police officer Robert Wahls, 42; and former Phillips County Deputy Sheriff Winston Dean Jackson, 44, who's now a Helena-West Helena police officer. They face a variety of drug trafficking and other charges.
In Caruthersville, Missouri,
the Caruthersville police chief and an officer were arrested October 6
[11]
and charged with forgery and theft. Chief Chris Riggs and Officer Marcus Hopkins each face multiple counts of forgery, while Riggs also faces one count of theft. Their exact misdeeds have not been revealed, but the investigation was conducted by the Missouri Highway Patrol Drugs and Crime Division. Both men are free on $200,000 bonds. Riggs remains police chief.
In Bayou La Batre, Alabama,
a former Bayou La Batre police officer was arrested October 7
[12]
after a months-long investigation into missing drug money by the Alabama Bureau of Investigation. Former officer Jason Edwards had been in charge of confiscated drug money when some turned up missing in March. He resigned over the summer. At last report, Edwards was out on bail pending trial.
In St. Martinsville, Louisiana,
a St. Martin Parish Sheriff's Office jail guard was arrested October 5
[13]
for allegedly smuggling contraband into the St. Martin Parish Correctional II Facility. Officer Freddie Abraham, 20, is charged with malfeasance in office, criminal conspiracy, attempted introduction of contraband in penal institutions, and possession with intent to distribute marijuana. He was last reported in jail trying to make a $30,000 bond.
In Blacksburg, South Carolina,
a former Cherokee County sheriff's department narcotics officer was arrested October 5
[14]
for engaging in sex acts with a confidential informant who had pending charges. Albert Phillips, 41, is charged with misconduct in office for the acts, which took place between December 2008 and January 2009. He resigned in January 2009.
In Petaluma, California,
a guard at San Quentin state prison was arrested October 6
[15]
for selling drugs at the prison and accepting bribes. Robert Alioto, 48, was booked on suspicion of requesting or receiving a bribe, possession of marijuana for sale, sales or transportation of marijuana, conspiracy and selling drugs to a person in custody. Officials had few details. Alioto is free on $50,000 bail.