This week, it's drug task forces gone bad! And a dope-snorting and -peddling sheriff, too. Let's get to it: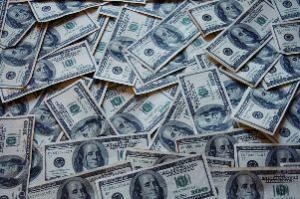 In Nashville, Tennessee,
an audit of West Tennessee's 24th Judicial Drug Task Force has found abuses
[11]
, including thefts by the group's administrative assistant and jail trustees partying with seized crack cocaine. The investigation conducted by the state Comptroller's Division of County Audit, which also found that District Attorney General Hansel McCadams and Henry County Sheriff Monte Belew liked to drive around in a seized BMW Z-3 on personal business. Auditors found that items seized from drug defendants were stolen or misused, with the administrative assistant and her ex-husband admitting to taking drugs, utility trailers, and a flat-screen television from the task force. Auditors also found that jail trustees had access to seized items and were not adequately supervised. Some trustees gained access to drug case files, smoked pot and crack while at the task force headquarters, and stole cash, coins, and other items. Prosecutor McCadams was cited for using a variety of seized vehicles including a Harley-Davidson motorcycle, a golf cart, a go cart, a four-wheeler and a trailer for his personal use. He flew on task force airplanes and a helicopter on non-official business, according to the report. No word yet on whether anyone is going to face criminal charges.
In San Francisco,
the former commander of an East Bay drug task force was indicted Monday
[12]
on a slew of federal corruption charges along with a friend who is a private investigator. Norman Wielsch, the former commander of the Contra Costa County Central Narcotics Enforcement Team (CNET), and private eye Chris Butler face numerous counts in an ongoing scandal that has already enveloped other members of the squad. They allegedly ripped-off marijuana and methamphetamine from the evidence room and resold it, provided protection to a bordello, and committed armed robberies of prostitutes, among other corrupt activities made possible by Wielsch's command position with the task force. They are charged with narcotics conspiracy, two counts of methamphetamine distribution, five counts of marijuana distribution, four counts of theft from programs receiving federal funds, three counts of civil rights conspiracy, and two counts of extortion. They were being held pending a bail hearing at last report.
In Greenville, Missouri,
the former Carter County sheriff was ordered last Friday to stand trial
[12]
on three drug-related felonies, including distribution of methamphetamine and cocaine. Tommy Adams, 31, appeared at a preliminary hearing after which Associate Circuit Judge Randy Schuller found probable cause to believe he had committed those crimes. During the hearing, criminal investigators testified that Adams had consented to searches in April that led to the discovery of a small amount of cocaine in an evidence bag in his department-issued vehicle and that an evidence bag containing cocaine was missing from the evidence room. Investigators also found five bags of methamphetamine hidden under the vehicle's gas pedal. The searches came after an informant wearing a wire bought meth from Adams. After being arrested in May, Adams tested positive for methamphetamine. Adams resigned after his May arrest. He now awaits trial.