The British Liberal Democratic Party, junior partner in a coalition government with the Conservatives, is expected to pass a motion [15] calling for an independent panel to study the decriminalization of the possession of all illicit drugs and for a regulated marijuana market, according to various British press reports. The motion is to be voted on at the party's annual conference next month.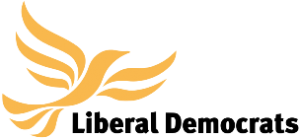 The motion also calls for the inquiry to review the impact of the Misuse of Drugs Act and whether the government should seriously consider heroin maintenance programs. It cites the success of the Portuguese decriminalization model, as well as the call for reform from the
Global Commission on Drug Policy
[16]
, and the findings of Britain's own
Advisory Council on the Misuse of Drugs
[17]
, which called for the decriminalization of drug possession during the national review of drug strategy last year.
Aides to Deputy Prime Minister and Liberal Democratic Party head Nick Clegg told the
Daily Mail
[18]
they expected party members to approve the motion next month, making it official policy and putting the Lib Dems at odds with their Conservative partners.
But
The Guardian
[19]
reported that Lib Dems believe Prime Minister David Cameron and Home Secretary Theresa May can be persuaded to allow an open-minded inquiry into the controversial topic. Earlier in his political career Cameron called for drug legalization, but he has since retreated from that position.
"There is increasing evidence that the UK's drugs policy is not only ineffective and not cost effective, but actually harmful, impacting particularly severely on the poor and marginalized," the motion said, citing "the need for evidence-based policy making on drugs with a clear focus on prevention and harm reduction."
The motion also calls for the inquiry to "examine heroin maintenance clinics in Switzerland and the Netherlands which have delivered great health benefits for addicts and considerable reductions in drug-related crime."
Even if the motion is passed, it is unlikely to become law. Its proposals will be opposed not only by the Tories, but also by Labor, which briefly entertained a dalliance with lessening penalties for marijuana before doing a U-turn on the issue in the face of public and political pressure. But passage of the motion would mean that one of Britain's major political parties is now lining up behind serious drug reform efforts.