Cops cutting corners to make arrests, a cop caught providing protection for a load of cocaine, and a police force fired for its misbehavior make this week's rogues' gallery. Let's get to it: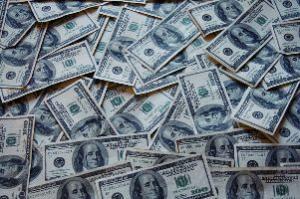 In Houston,
a Houston police sergeant was arrested July 27
[10]
on charges he took a bribe to provide protection for a vehicle carrying several kilograms of cocaine. Sgt. Leslie Atkins, 46, faces federal charges of aiding and abetting the possession with the intent to distribute more than five kilograms of cocaine and with accepting a $2,000 bribe to provide protection for a vehicle transporting seven kilograms of cocaine. He was arrested after a June 22 indictment was unsealed. The 19-year veteran has been suspended without pay. He faces a mandatory minimum 10-year sentence on the cocaine charge and could get life, and he faces up to 20 years for the bribery count. He is out on $50,000 bail.
In Oak Hill, Florida,
the city council voted Monday to dissolve the police force
[11]
over a number of issues, including the case of marijuana plants found on the property of 86-year-old Mayor Mary Lee Cook. Cook said publicly she believes the plants were placed there by someone within the department. Police Chief Diane Young and her six sworn officers were asked to turn in their guns and badges, and Volusia County is temporarily taking up some of the law enforcement slack until the city enters into a formal contract for services with the county.
In Tulsa, Oklahoma,
a Tulsa man has sued the city and a Tulsa police officer
[12]
alleging that he falsified a search warrant that led to his conviction and life sentence in prison. DeMarco Williams, 36, filed the lawsuit July 28 in federal court in Tulsa and becomes the fifth person to sue the city and current or former police officers accused of falsifying search warrants and other corrupt practices in a festering scandal that keeps on giving. Williams accuses indicted Officer John Henderson of falsifying the search warrant and thus depriving him of his civil rights. He also accuses the city of Tulsa of negligence for failing to keep its cops in line. Henderson and fellow Officer Bill Yelton were indicted a year ago on a slew of criminal counts and went on trial Monday. Henderson is charged with 58 counts: 22 related to perjury, 20 related to civil rights violations, 12 related to drugs, two witness tampering counts, one firearms count and one attempted bribery count. Some duplicate charges are expected to be reduced during the trial. Yelton is charged with eight counts: four related to civil rights violations, two related to witness tampering, one related to suborning perjury and one count of attempted retaliation against a witness, which was added in September 2010. Yelton is not involved in Williams' case. Williams spent six years in jail and prison after being charged and convicted. He was released last year as the Tulsa corruption scandal broke wide open.
In New Orleans,
a New Orleans police officer resigned last Friday
[13]
as he was being investigated for allegedly lying about a January drug arrest in the Algiers section of the city. Officer Samuel Birks, a four-year NOPD veteran, was charged in state court late last month with filing false public records and malfeasance in office. Birks and his patrol partner, Joshua Hunt, are accused of falsely arresting Alvin Bean, planting a rock of cocaine on him, and lying about the incident. Hunt resigned in June. The charges against Bean were dropped after his defense attorney was able to convince prosecutors that the officers' stories didn't add up. The district attorney's office then dropped the charges against Bean and filed them against Birks and Hunt. They have both pleaded not guilty.