New York Gov. Andrew Cuomo June signed into law July 20 legislation aimed at reducing the number of preventable drug overdose deaths in the Empire State. The new law [12] gives protection from prosecution for drug possession offenses to overdose victims seeking medical help or to people seeking medical help for them.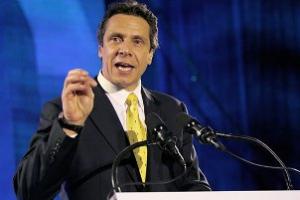 The new law also provides protection from underage drinking and drug paraphernalia prosecutions for overdose sufferers or others seeking to help them. The law does not provide protection from drug distribution charges.
New York now becomes the most populous state to enact what are commonly referred to as 911 Good Samaritan laws. They are designed to reduce overdose deaths by removing the fear of prosecution for victims or their acquaintances seeking help.
New York is one of the states where drug overdose -- from both legal and illegal drugs -- is the leading cause of accidental death. In the absence of protections like those just enacted, people suffering overdoses or their friends have often been reluctant to seek medical attention for fear of being arrested.
"No one should go to jail for trying to save a life," said Hiawatha Collins, a leader and Board member of
VOCAL-NY
[13]
, one of the many groups that supported the reforms. "This law will help make sure that calling 911 is the first thing someone does if they witness an overdose -- not worry about what the cops will do. New York is making clear that saving lives needs to be our priority, not locking people up."
"It is uplifting to see our elected officials come together to pass a law that will save thousands of lives in New York," said Evan Goldstein, policy coordinator of the
Drug Policy Alliance
[14]
. "Our elected officials should be applauded for passing this law that is grounded in science, compassion, health and human rights."
New York is the fourth state to enact a 911 Good Samaritan law, following the lead of New Mexico in 2007, Washington state in 2010, and Connecticut earlier this year. The law will go into effect in 60 days.