We've got it all this week: jail guards, police dispatchers, parole officers, big city narcs, small town deputies... Let's get to it: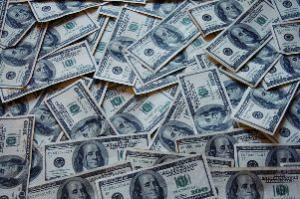 In Edgard, Louisiana,
a St. John the Baptist Parish jail guard was arrested June 8
[10]
after a sheriff's office investigation found he was smuggling drugs to inmates in the parish jail. Allen Meadows, 41, went down after the sheriff's office got tipped off he was smuggling dope, and that's all the sheriff will say so far. He was charged with malfeasance in office and four counts of trafficking contraband to a correctional institution. A search of his home in neighboring St. Charles Parish resulted in additional charges of possession with the intent to distribute marijuana, possession of drug paraphernalia, and possession of cocaine. He was jailed on a $20,000 bond. And he's now a former jail guard -- he was fired after being arrested.
In Virginia Beach, Virginia,
a Norfolk police officer was arrested June 9
[11]
on charges he was peddling steroids and marijuana. Officer Kristen Wayne Harris is charged with 10 counts of manufacturing or selling steroids and one count of selling pot. He also faces misdemeanor charges of selling or intending to sell drug paraphernalia and assisting an individual in unlawfully procuring a prescription drug. The offenses allegedly occurred on various dates in the last three months.
In Harrisburg, Pennsylvania,
a former state parole officer was arrested June 9
[12]
for allegedly asking for bribes from parolees to overlook positive drug tests or not administer the tests and for not incarcerating them when they violated parole. Kenneth Dupree, 46, is also accused of using threats of incarceration to extort and intimidate parolees into giving him money. It's not clear what the formal charges are.
In Lawrenceburg, Tennessee,
a Lawrence County jail guard was arrested last Friday
[13]
after being accused of getting paid $25 to smuggle packages of pills, pot and tobacco to inmates at the jail. Adam Cozart, 24, went down after deputies were tipped by at least three inmates that he was bringing contraband into the jail. They waited for him and confronted him when he came to work, and Cozart admitted having a package for two inmates. It contained four Percocet tablets, a small amount of weed, and tobacco. He is charged with two counts of introduction of contraband into a penal facility, possession of marijuana, possession of a controlled substance, and possession of drug paraphernalia. He was booked into a neighboring county jail.
In Krotz Springs, Louisiana,
a Krotz Springs Police dispatcher was arrested Monday
[14]
after she allegedly released two jail inmates from their cells, helped them break into the department evidence room, and then shared stolen drugs with them. Dispatcher Amanda Nall, 23, went down after the department reported a burglary to the St. Landry Parish Sheriff's Office. Sheriff's investigators say Nall released the two inmates, then shut off the lights near the evidence room in a bid to thwart security cameras while one of the inmates broke into the evidence room and stole the drugs, which he and the other inmate shared with Nall before returning to their cells. Nall is charged with malfeasance in office and simple burglary, while the inmates are charged with simple burglary.
In McAllen, Texas,
a former Hidalgo County Sheriff's deputy pleaded guilty June 9
[15]
to trying to sell confiscated marijuana to informants in other cases. Omar Salazar copped to federal counts of marijuana possession and conspiracy to possess marijuana. He also faces state charges in the scheme that surfaced during a raid at a stash house in Mission in 2009. He's looking at up to 40 years on the federal charges. No sentencing date has been set.
In Jacksonville, Georgia,
a former Appling County sheriff's deputy pleaded guilty June 9
[16]
to tipping off a suspected marijuana trafficker to an impending raid by a joint narcotics task force in January. Richard Crosby, 36, was present during a planning meeting for the raid, which was the culmination of a months-long undercover operation, and he admitted that he passed word to the target through a second person to stay away from home the following day because a raid was coming. He pleaded guilty to being an accessory after the fact to the distribution of controlled substances, marijuana. He faces up to 2 1/2 years in prison and a fine up to $250,000. He is out on bail pending sentencing.
In Tulsa, Oklahoma,
two Tulsa police officers were cleared and one former office was found guilty Monday
[17]
in a complex federal case involving accusations of drug distribution, stealing money during an FBI sting, and planting drugs on people. Officer Bruce Bonham, 53, and Officer Nick DeBruin, 38, were acquitted on all the counts against them. Retired Cpl. Harold R. Wells, 60, was found guilty of drug conspiracy, carrying a firearm during drug trafficking and stealing US funds during the FBI sting. He's looking at a mandatory minimum 15-year prison sentence, and he was ordered taken into custody upon the reading of the verdict. Bonham and DeBruin walked despite video surveillance footage of them and Wells splitting up and pocketing cash during the sting.