As we reported last week [13], the Chicago Housing Authority (CHA) has proposed requiring all adults living in public housing -- including senior citizens -- to take a drug test. If the person failed the drug test, he or she would be evicted. It also proposed evicting any resident whose family members gets arrested on drug charges.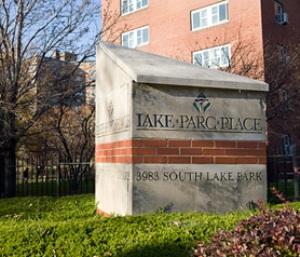 The CHA held a public hearing Thursday night, and if the response was an indication, that trial balloon is going over like a lead balloon. While one speaker supported the plan, the rest lashed out at the CHA and its new CEO, Lewis Jordan, the man who crafted the proposal.
"We all want a safe, healthy and drug-free environment, but the reality is we don't live in a drug-free world, a drug-free Chicago, a drug-free Illinois," said Darlene Hale, a CHA resident, in remarks reported by the
Chicago Sun-Times
[14]
. "How in the world can you demand that poor people be subjected to rules and regulations that is going to put them on the street and create more homeless people?" she asked.
Renaud Tatum, an 11-year resident at Lake Parc Place, said he was "highly offended" when he read about drug testing aimed at the poor. "I challenge Mr. Jordan to hire a third-party consulting firm to do scientific research to substantiate a correlation between low-income people having a higher use of drugs then people with higher incomes," he said.
Audrey Motes, a Lake Parc Place resident, told CHA officials she faces eviction because her adult son, who doesn't live with her, was arrested on a drug offense. She pleaded with Jordan to be able to stay.
"I'm not the one who did anything wrong," she said. "He is a 28-year-old man, and I raised him to do better. "I was at work just like I am now and he was out here getting into trouble. Why should that affect me? I don't feel that is right."
But Jordan wants to remove language that says the "resident may raise a defense that the resident did not know, nor should have known, of said criminal activity."
"Removing the innocent tenant defense from the lease agreement will, in my opinion, do nothing to reduce crime at public housing developments," said Lawrence Wood, an attorney with the Legal Assistance Foundation for Metropolitan Chicago. "All it will do is ensure that innocent people are evicted for crimes that they did not foresee and that they could do nothing to prevent."
Under the current language, Motes can stay -- if she bars her son from coming to see her.
"If I agree to be on probation for six months and bar him from visiting the building, then I can keep my apartment," she said. "But I am going to fight it to the end. They are destroying these people's families. You've got to put your child out and bar them from the building. They are breaking up people's families. It's just ridiculous."
"These policies are wrong and should not be applied to our people." Alderman Pat Dowell told Jordan.
As the public hearing ended, Jordan tried to be conciliatory. He had broached the ideas after hearing from frightened residents, he said.
"Because of the drug environment, sometimes they feel very unsafe," Jordan said. "We're just trying to find a balance and again I just want to stress the fact that we're here to listen and a final decision hasn't been made."
We will shortly find out whether Jordan actually did listen to CHA residents. If he did, he will drop the proposals in short order.