Narcs get rowdy at a narc convention and a pair of cops who couldn't keep their paws off the pills. Let's get to it: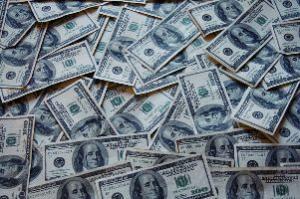 In Hyannis, Massachusetts,
a group of men attending the New England Narcotics Officers Association is accused
[10]
[10]
by a Cape Cod DJ of twice attacking him at a bar after he tried to non-violently intervene on behalf of a woman being harassed by one of them. The narcs were in town for a convention. Duane Alves, better known as DJ Alvzie filed a report with Barnstable Police after the incident in which he said one of the men dumped a drink on his head, then punched him. The man's comrades joined in the beating. Alves also said that the men then blocked the exits from the bar and attacked him again when he tried to leave. The second attack resulted in serious injuries, including broken bones around his right eye and a damaged nasal cavity. Alves managed to grab a cell phone of his attackers dropped, and Barnstable Police confirmed it belonged to someone who attended the narc-fest, but would not identify the owner. Barnstable Police continue to investigate.
In Napoleonville, Louisiana,
a former Assumption Parish sheriff's deputy pleaded guilty May 24
[11]
to a whopping 438 malfeasance and drug charges for using seized drugs to feed his own habits. Louis Lambert, 48, had been the evidence room technician for seven years when deputies discovered missing drug case evidence in April 2010. Lambert was arrested in June 2010 and fired and indicted in October. He copped to 336 counts of malfeasance for evidence tampering, 35 counts of pot possession, 24 counts of cocaine possession, 11 counts of prescription drug possession, one count of Oxycodone possession, one count of steroid possession, once count of Alprazolam possession,10 counts of drug paraphernalia possession, 14 counts of possessing a firearm while in possession of illegal drugs, four counts of firearms theft and one count of theft under $300. Charges against about 20 drug suspects had to be dropped because of the missing evidence. He faces up to 1400 years in prison when sentenced July 6.
In Yorkville, Illinois,
the Yorkville Police deputy chief was arrested last Friday
[12]
on charges he stole pain relieving pills from the department's drug collection program. Deputy Chief Dave Delaney is charged with possession of hydrocodone and theft of government property. Yorkville Police had become suspicious that some of the drugs turned in were missing and contacted the Illinois State Police, who conducted a week-long investigation. They marked some of the hydrocodone pills, then confronted Delaney and found he had several on him. He faces up to three years in prison on each count.