San Francisco narcs with some explaining to do, a Kentucky sheriff gone wild, a California cop gone rogue, and an Iowa cop with a troublesome cocaine habit. Let's get to it: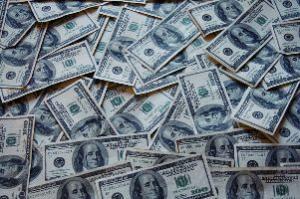 In San Francisco,
the city public defender is accusing undercover narcotics officers of stealing from suspects
[12]
. For the second time in a week, Public Defender Jeff Adachi has released surveillance video footage that shows two officers walking into a residential hotel empty handed and leaving with bags that were not booked into evidence. One of the men whose rooms were searched, Jesus Reyes, said he recognized a backpack that was his being carried off. It contained a laptop computer and Sony digital camera. The officers with the bag were identified as Richard Guerrero and Reynaldo Vargas. Guerrero faces similar allegations in another case. Reyes was charged with meth possession, but those charges were dropped when Guerrero did not show up for court after being subpoenaed. SFPD officials said five officers seen on the video had been removed from plainclothes duty. The other three are Jacob Fegan, Christopher Servat, and Adam Kujath. This marks the second time in the past week Adachi has used video footage to allege police conducted illegal searches or stole from suspects. The revelations have prompted the dismissal of nearly a hundred cases and led the FBI to open an investigation. Stay tuned.
In London, Kentucky,
the former Whitley County sheriff pleaded guilty last Thursday
[13]
to extortion, drug, and conspiracy charges for a pattern of conduct that extended throughout his stay in office. In pleading guilty, Lawrence Hodges acknowledged that he had been popping pain pills, ripping off cash from the office, and extorting drug dealers by busting them and then funneling them to a local attorney. Hodges got $50,000 in kickbacks, the sheriff's office got $50,000 in "donations," and the dealers got more lenient treatment. He admitted stealing $64,897 from the sheriff's office, part of which went to buy pain pills. He also admitted looking the other way on drug sales by his favored dealers. Prosecutors are recommending 15-years in prison when he is sentenced in August. Hodges also faces a state court prosecution in which he is charged with stealing $350,000 from his office. He has pleaded not guilty to that charge. He was jailed pending sentencing.
In Eureka, California,
a former Eureka police officer was charged April 14
[14]
on a raft of counts suggesting he was a rogue officer. Daniel Kalis had been under investigation since January by the Humboldt County district attorney's office, and the Eureka Police initiated their own investigation in March. On March 7, Kalis was placed on leave. He resigned early in April. He is charged with possession of a controlled substance (heroin), unauthorized communication with a prisoner, possession of more than an ounce of marijuana, false imprisonment, possession of controlled substances without a prescription, unauthorized disclosure of motor vehicle records, unauthorized access to a computer network, petty theft, and vandalism. More charges could be pending.
In Muscatine, Iowa,
a former Muscatine police officer pleaded guilty last Friday
[15]
to drug and theft charges. Scott Burk, 48, was arrested last August after an investigation by state and local police. Authorities found cocaine in his vehicle and home, along with missing funds from the Muscatine County Drug Task Force. He pleaded guilty to cocaine possession, a drug tax stamp violation, and second-degree theft charges. He faces a year for the possession charge, and five years each for the other two. He will be sentenced in July. His attorney said Burke is currently in drug treatment and will seek probation.