[Editor's Note: This year, Drug War Chronicle is trying to track every death directly attributable to drug law enforcement during the year. We can use your help. If you come across a news account of a killing related to drug law enforcement, please send us an email at [email protected] [11].]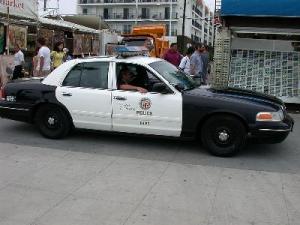 Undercover LAPD narcotics detectives shot and killed an apparently homeless man at Fifth and Spring streets Tuesday afternoon. The man, as yet unnamed, becomes
the 25th person to be killed so far this year in US domestic drug law enforcement operations
[12]
.
According to police
[13]
, the narcs were walking down the street when they saw a man who appeared to be "cutting up possible narcotics." The officers then "tried to make contact" with the man, and as they approached him, he turned, with the knife in his hand pointing at officers.
They then shot him. The man, who was in his mid-30s, was pronounced dead at a local hospital.
According to one news account headline,
Undercover LAPD Detective Shoots, Kills Man Who Allegedly Tried to Rob Him
[13]
, the man tried to rob the detectives. But nothing printed in any news account so far, including the brief article under that headline, supports that headline.