A bill requiring Florida welfare recipients to undergo drug tests passed the state Senate last Thursday. A similar measure has already passed the House. The bill was supported by Gov. Rick Scott (R), who is expected to sign it into law shortly.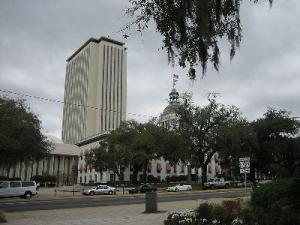 "It's fair to taxpayers," Scott said after the vote. "They're paying the bill. And they're often drug screened for their jobs. On top of that, it's good for families. It creates another reason why people will think again before using drugs, which as you know is just a significant issue in our state."
Scott has already signed an executive order mandating drug tests for state workers. But Republican senators this week fended off bipartisan amendments that would have imposed drug tests for anyone working for a company that receives public funds and schoolchildren in the Bright Futures program. Those amendments were designed to sabotage the bill by spreading the net uncomfortably wide.
If Scott signs the bill into law, it is almost certain to face a constitutional challenge, and the challengers would have a strong case. The only other state to pass a suspicionless drug testing bill for welfare recipients,
Michigan, saw its law thrown out by a federal appeals court in 2003
[13]
as an unconstitutional violation of the Fourth Amendment's protection against warrantless searches. Arizona has a welfare drug testing law, but that law requires probable cause before a drug test can be demanded.
The bill,
House Bill 353
[14]
, requires all adult applicants for or existing recipients of federal cash benefits -- the Temporary Assistance to Needy Families (TANF) program -- to undergo drug testing at their own expense. If they pass the drug test, the cost of the test is reimbursed by the state. The tests would screen for all controlled substances and recipients would have to disclose any legal prescriptions they have.
If recipients test positive, they lose their benefits for a year. If they fail a second test, they lose their benefits for three years. Children whose parents lose their benefits could still receive benefits if another adult is designated the payee on their behalf.
The bill is set to go into effect July 1, provided Gov. Scott actually signs it and no legal challenge has been filed by that date.