People can grow up to five marijuana plants at home without facing criminal charges, no matter how big the harvest, the Dutch high court ruled Tuesday [11]. But the plants must be handed over to police if they come on an official visit, the court held.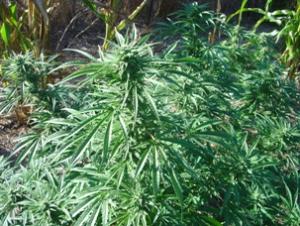 The ruling addresses two separate marijuana cultivation cases from 2006 and 2008. In one case, a man was found to have five plants in his garden that yielded nearly five pounds of pot. In the other case, a couple was found with five plants yielding nearly 12 pounds.
Prosecutors had argued that the large harvests violated regulations that allow individuals to possess up to five grams of marijuana for their own use.
It is unclear what the cultivators intended to do with their harvests. Under Dutch policy, licensed coffee shops can sell pot to customers, but the policy makes no provision for growing pot for the coffee shops to sell. A significant black market has grown up to supply the coffee houses.