Montana Gov. Brian Schweitzer Wednesday vetoed a bill that would have repealed the state's voter-approved medical marijuana law. A bill that would tightly regulate the state's medical marijuana industry and dramatically reduce the number of eligible patients remains alive.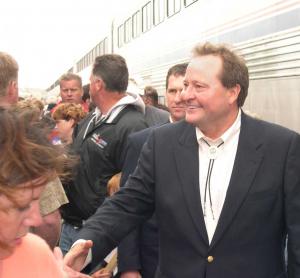 Riding a public backlash against perceived excesses by some players in the state's medical marijuana industry, both houses of the state legislature voted to approve a repeal bill,
House Bill 161
[12]
, sponsored by House Speaker Mike Milburn (R-Cascade) that would completely undo the 2004 ballot initiative that legalized medical marijuana in the state.
"I issue this veto of HB 161 because I do not believe it is right that 91 legislators overturn the will of the people of Montana, who passed this citizen initiative in 2004 by a significant margin," Schweitzer said in a
veto statement
[13]
.
Schweitzer added that he recognized that the state's medical marijuana act had evolved in ways not necessarily foreseen by voters, but insisted reform -- not repeal -- as the answer. "I believe the proper resolution of this unanticipated outcome is not outright repeal, but amendment to serve the original intent -- to provide a medicinal option for Montanans 'to alleviate the symptoms or effects of the patients' debilitating medical condition.'"
The remaining regulation bill,
Senate Bill 423
[14]
, a last-minute replacement of an earlier regulation bill, has been repeatedly amended and rewritten, and the House and Senate have passed two completely different versions. A conference committee from both chambers will meet to try to find common ground. They have eight days before the session ends.
According to the Marijuana Policy Project [15], the Senate version of the bill was "imperfect," but the version passed by the House is harsh and "virtually unworkable." The group is urging its members to tell legislators to reject the House amendments.