April 19, 1943: Albert Hoffman takes the first dose of LSD, in Basel, Switzerland.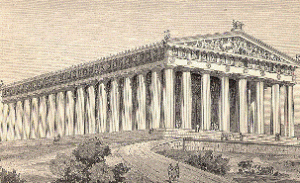 April 14, 1989: A congressional subcommittee on Narcotics, Law Enforcement, and Foreign Policy, chaired by Sen. John Kerry (D-MA), issues a report finding that US efforts to combat drug trafficking were undermined by the Reagan administration's fear of jeopardizing its objectives in the Nicaraguan civil war. The report concludes that the administration ignored evidence of drug trafficking by the Contras and continued to provide them with aid.
April 15, 1998: California Superior Court Judge David Garcia orders Dennis Peron, author of Proposition 215, to cease operations of his Cannabis Cultivators' Club (CCC) in San Francisco. Judge Garcia writes, "The court finds uncontradicted evidence in this record that defendant Peron is currently engaging in illegal sales of marijuana." The illegal sales, the court said, were to "primary caregivers," not patients as defined by California's medical marijuana law. Peron agrees to resign as head of the CCC in an effort to keep the operation open.
April 16, 1998: The Iowa Legislature overwhelmingly approves a bill enhancing marijuana penalties for repeat offenders, and enabling police officers to conduct drug tests on drivers who appear to be operating under the influence of marijuana.
April 18, 2001: Kenneth Hayes and Michael Foley are acquitted by a Sonoma County, California jury on charges of cultivating and possessing marijuana. The two were arrested for growing 899 marijuana plants for the 1,200 members of a San Francisco medical marijuana club called CHAMP (Cannabis Helping Alleviate Medical Problems).
April 20, 2001: American Christian missionary Veronica Bowers and her seven month-old daughter, Charity, are killed when their small plane is shot out of the sky by a Peruvian military jet as part of a CIA-backed program that patrols the Amazon Basin for drug couriers. The Senate Intelligence Committee investigates and concludes the missionary pilot did nothing wrong and should not have come under fire.
April 17, 2002: While under the influence of amphetamines issued to them by the US government in order to stay awake during the mission, two US pilots mistakenly drop a bomb that kills four Canadian soldiers in Afghanistan. The Air Force-issued "go pills" may have impaired the pilots' judgment, says David Beck, lawyer for Maj. William Umbach, adding that the pilots were given antidepressants upon returning from their mission. "The Air Force has a problem. They have administered 'go pills' to soldiers that the manufacturers have stated affect performance and judgment," Beck said.
April 20, 2002: Robin Prosser of Missoula, Montana begins a hunger strike demanding access to government grown marijuana to help her treat symptoms of Lupus. Prosser says that marijuana helps combat the illness and relieves her pain and stress.
April 16, 2004: Richard Paey, a wheelchair-bound pain patient, is sentenced to 25 years in prison by a Florida judge. Paey, who was convicted of forging prescriptions for pills to ease chronic, severe back pain dating from failed surgeries after an auto accident in 1985, was sentenced under Florida law as a drug dealer -- though even prosecutors conceded there is no evidence he did anything other than consume the opioid pain relievers himself. (Paey is later pardoned by Gov. Charlie Crist.)