[Editor's Note: This year, Drug War Chronicle is trying to track every death directly attributable to drug law enforcement during the year. We can use your help. If you come across a news account of a killing related to drug law enforcement, please send us an email at [email protected] [12].]

[Update: According to the Lake Elsinore-Wildomar Patch [13], neighbors Tuesday identified the dead man as Fred L. Smith and had created a memorial at the gate of his property.]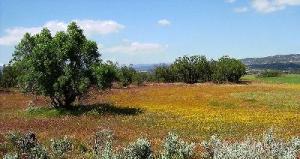 An as yet unidentified 58-year-old Lakeland Village, California, man was shot and killed Friday by a deputy with the Riverside County Sheriff's Department Southwest Corridor Narcotics Task Force as officers served a narcotics search warrant on his home. He becomes
the 20th person to die in US domestic drug law enforcement operations so far this year
[14]
.
According to a
press release
[15]
from the Riverside County Sheriff's Department, the raid took place at 7:00am, and "one suspect was shot after brandishing a shotgun at one of the deputies." The man was pronounced dead at the scene.
The press release does not give any further details about where in the residence the man was killed or whether the warrant was a "no knock" warrant. No eyewitness accounts have emerged so far.
Neighbors told the local newspaper
The Press-Enterprise
[15]
the dead man was a methamphetamine dealer and "a nice guy." Denny Borders said the man once told him he kept a shotgun under the bed, but that he wasn't violent. "He wasn't a fighter or anything," he said, "he wasn't a violent person."
Another neighbor, Susan Dreiske, said that while she was troubled by activity at the man's home, she would sometimes chat with him about gardening and that he had recently planted fruit trees in his front yard. "It's sad that he's gone," she said, "but the officers are just trying to do their jobs."
The incident is being investigated by the Riverside Sheriff's Department Central Homicide Unit. The unidentified deputy who shot the man is on paid administrative leave.