Over the weekend, Venezuelan President Hugo Chavez said his country should consider shooting down drug-carrying planes [14]. On Tuesday, US drug czar Gil Kerlikowske seemed to signal his approval [15] of the idea.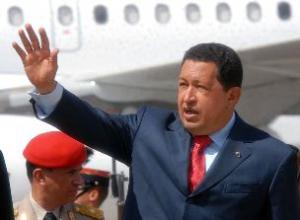 Chavez told lawmakers Saturday he is considering letting the military shoot down drug-laden planes if they ignore orders to land. Drug smugglers often ignore military orders to land and sometimes mock those orders over the radio, Chavez said. He added that he doesn't necessarily like the idea of shooting down planes, but that parliament should debate it.
Although no coca is grown in Venezuela, the country has become a major hub for drug traffickers smuggling Colombian cocaine. The Venezuelan government has been criticized by the US over the use of its territory by drug traffickers, but Venezuela contends that despite its lack of cooperation with the DEA, it is doing all it can to stifle the trade.
US drug czar Kerlikowske was in Colombia on a three-day trip when he commented on Chavez's remarks. "Venezuela has expressed clearly its support for curbing drug trafficking by air," he said, adding that other countries in the region should adopt similar measures.
The US supported a similar program in Peru beginning in the Clinton administration and even provided CIA and military personnel to support it. But that program came to a crashing halt after
a Peruvian Air Force fighter jet shot down a plane carrying American missionaries
[16]
in 2001, killing Veronica Bowers and her infant daughter.