Marijuana use by 8th, 10th, and 12th graders increased slightly this year, according to figures released Tuesday by the annual Monitoring the Future [13] survey of junior and senior high school students. Meanwhile, the percentage of students who see "great risk" in regular marijuana use continues a slight decline. In both cases, this year's figures reflect a continuation of a trend beginning about five years ago.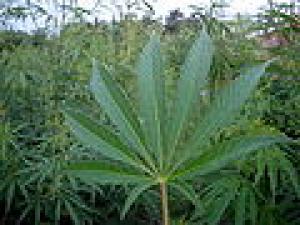 More than one in five (21.4%) of high school seniors reported using marijuana within the past 30 days. While that figure is higher than any year since 2002, it is in line with usage rates reported throughout the late 1990s and into the first year of the new millennium. In that period, 30-day usage rates among seniors ranged between 21.2% and 23.7%.
Although the latest teen drug use figures show that teen marijuana use is roughly stable over the past fifteen years,
Office of National Drug Control Policy
[14]
head Gil Kerlikowske was quick to lay blame on "mixed messages" from the effort to end marijuana prohibition.
"The increases in youth drug use reflected in the Monitoring the Future Study are disappointing," he said Tuesday. "And mixed messages about drug legalization, particularly marijuana legalization, may be to blame. Such messages certainly don't help parents who are trying to prevent young people from using drugs."
Drug reform organizations, unsurprisingly, had a different take on the numbers. Both the
Marijuana Policy Project
[15]
(MPP) and the
Drug Policy Alliance
[16]
(DPA) were quick to blame not legalization talk but actually existing pot prohibition.
"It's really no surprise that more American teenagers are using marijuana and continue to say it's easy to get. Our government has spent decades refusing to regulate marijuana in order to keep it out of the hands of drug dealers who aren't required to check customer ID and have no qualms about selling marijuana to young people," said MPP executive director Rob Kampia. "The continued decline in teen tobacco use is proof that sensible regulations, coupled with honest, and science-based public education can be effective in keeping substances away from young people. It's time we acknowledge that our current marijuana laws have utterly failed to accomplish one of their primary objectives – to keep marijuana away from young people – and do the right thing by regulating marijuana, bringing its sale under the rule of law, and working to reduce the unfettered access to marijuana our broken laws have given teenagers."
"Opponents of any change in America's failed drug policies always throw out the myth that talking about reform sends a dangerous message to teens," said Bill Piper, national affairs head for DPA. "Fifteen states (plus Washington, DC) have legalized marijuana for medical use and 13 states have deciminalized marijuana for personal use. Decades of research have consistently demonstrated that marijuana use rates in those states go up and down at roughly the same rates as in other states."
Piper pointed out that the annual gnashing of teeth and rending of garments over miniscule changes in the number of teens smoking pot laws is largely theater. The drivers of drug use are complex and have little to do with the moral crusade of the day in Washington.
"The truth is that drug use rates fluctuate all the time and this fluctuation rarely has anything to do with what politicians are debating," Piper said. "Studies around the world have found that the relative harshness of drug laws matters surprisingly little. After all, rates of illegal drug use in the United States are higher than those in Europe, despite our more punitive policies. Look at US tobacco policy. Both teen and adult tobacco use is at record lows and we are achieving that without criminalization and mass arrests. And because it is legal the government can control, regulate and tax it – unlike marijuana or other prohibited drugs."
Indeed, teen pot smoking continues its slight upward trend despite the huge number of pot arrests each year—more than 850,000 last year alone.
"The US made almost 860,000 arrests for marijuana last year, including 760,000 arrests for mere possession, yet teen marijuana use is on the rise," Piper noted. "The moral of this story is that a public health approach and honest drug education works — and criminalization doesn't."