California voters rejected Proposition 19 [14], the tax and regulate marijuana legalization initiative, by just under eight percentage points, but a [15]post-election poll [15] has found that they still favor legalizing pot. The poll also suggests that if youth turnout had equaled that in 2008, the campaign to free the weed would have ended in a dead heat.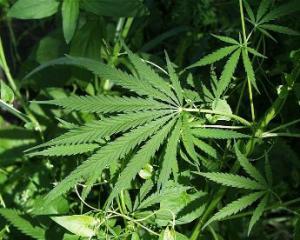 According to the poll, which was conducted by Greenberg Quinlan Rosner, 52% said marijuana prohibition does more harm than good. And 49% said marijuana should be legalized, with 41% opposed and 10% undecided.
"There's a fair amount of latent support for legalization in California," said Anna Greenberg, the firm's senior vice president. "It is our view, looking at this research, that if indeed legalization goes on ballot in 2012 in California, that it is poised to win."
So why didn't Prop 19 win? One quarter of those who opposed Prop 19 had considered voting yes and 31% of the no voters said they believed marijuana should be legalized or have penalties reduced, but objected to some aspect of the initiative.
The poll did not ask those respondents specifically what was wrong with the initiative. It would have legalized the possession of up to an ounce of weed for people 21 and older and it would have allowed them to grow up to 25 square feet and keep the resulting harvest. It would also have given cities and counties the ability to permit, tax, and regulate commercial marijuana sales and cultivation.
The poll did find, however, that Prop 19's provision making it difficult for employers to fire workers just for testing positive for marijuana may have hurt. Voters said by 50% to 44% that employers should have the right to fire workers who test positive even if they are not impaired.
This issue isn't going away.