New federal sentencing guidelines for crack cocaine offenses went into effect Monday, a week after the US Sentencing Commission [15] promulgated them. The commission acted on a temporary basis to implement the Fair Sentencing Act, which was passed into law last summer. It will vote in May to make the changes permanent.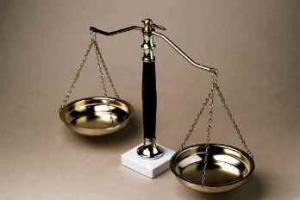 The Fair Sentencing Act was passed in the face of growing uneasiness over racial disparities in federal drug sentences. From the 1980s until the act was passed, people caught with as little as five grams of crack cocaine faced mandatory minimum five-year prison sentences, while people caught with powder cocaine had to be caught with 500 grams before being hit with the mandatory minimum. More than 80% of federal crack prosecutions were aimed at blacks, even though more whites than blacks used crack.
Under the new law, it will take 28 grams of crack to trigger the mandatory minimum five-year sentence. Under the old law, 50 grams of crack earned a mandatory minimum 10-year sentence; under the new law, the threshold rises to 280 grams. That means the old 100:1 sentencing disparity has been reduced to 18:1.
That's not enough for groups like the
November Coalition
[16]
and
Families Against Mandatory Minimums
[17]
, which have fought for years for federal drug sentencing reform. Still on the agenda for reformers is eliminating the remaining sentencing disparity and making the law retroactive to benefit people already serving draconian federal crack sentences.
It's not all good news. The new guidelines will also add months to some drug offender sentences. "Aggravating factors" such as intimidating girlfriends or elderly family members to sell drugs could earn drug gang leaders extra prison time. On the other hand, some low level offenders who were intimidated into participating in drug sales could see months shaved off their sentences.