Two California polls last week showed Proposition 19 [12] trailing as election day draws near. A Los Angeles Times/USC poll [13] released Friday also had the marijuana legalization initiative trailing by 39% to 51%, with 10% undecided.

Last Wednesday, a Public Policy Institute of California poll [14] had the measure losing 49% to 44%. But that same day, a SurveyUSA poll [15] had it winning 48% to 44%.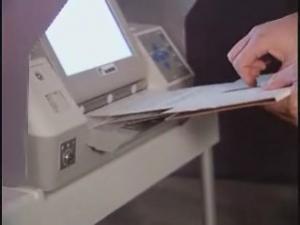 Prop 19 had led in most polls taken this year and maintained a 1.2% lead in the
Talking Points Memo Polltracker
[16]
, which has not yet included the LA Time/USC poll. Looking at just the polls conducted in October and including the polls mentioned in this article, Prop 19 trailed by an average of 47.5% to 46.3%. At press time that had shifted to 49.6% to 43.7%.
The conventional wisdom is that in initiative elections, the burden of persuading voters is on the initiative. The electorate must be convinced to move from the status quo. But despite a late infusion of cash this month, the Prop 19 campaign does not have the funds to try to sway voters through TV ad campaigns in this state with some of the most expensive media markets in the country. Yes on 19 and allied organizations are engaged in a substantial get out the vote campaign, though.
The LA Times/USC poll found the measure supported by Democrats and independents, but opposed by Republicans. Men were split on the issue, with women leaning against it. Both sides in the campaign have considered mothers to be a key demographic.
Prop 19 continues to have support among likely voters under 40, winning by 48% to 37%. Among voters over 65, only 28% support it, with 59% opposed. The LA Times/USC poll showed Latinos swinging against Prop 19 by a two-to-one margin -- a finding at odds with most other polls. It also showed white voters opposing the measure. In most other polls, white voters favored it by a small margin.
The LA Times/USC poll surveyed 441 likely voters by telephone, including both cell phones and land lines, between October 13 and 20. The margin of error for the sample is +/- 4.6%.