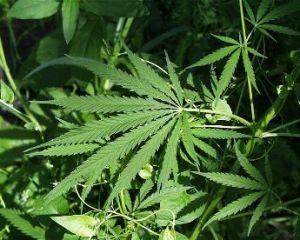 A poll conducted last week suggests that despite a brutal recession and a now chronic state budget crisis, Nevada residents still aren't quite ready to legalize and tax marijuana. The poll comes as the
Marijuana Policy Project
[12]
and its local affiliate,
Nevadans for Sensible Marijuana Laws
[13]
, are in the midst of a signature-gathering campaign to put a
pot legalization initiative
[14]
on the November 2012 ballot.
A
Las Vegas Review-Journal and 8NewsNow poll
[15]
found that 52% of likely voters opposed legalizing and taxing marijuana, while only 42% supported it. Legalization found majority support only among Democrats (53%) and independents (51%), while 69% of Republicans opposed it. Among men, only 45% supported legalization, with that figure dropping to 39% among women.
The overall support level is similar to that achieved with legalization initiatives that went before the voters in 2002 and 2006. In the former, 39% voted to free the weed, while in the latter, that figure inched up to 44%.
But it's not enough to win in 2012. Nevadans for Sensible Marijuana Laws campaign manager David Schwartz told the
Review-Journal
[16]
his group has a lot of work to do. "Public education is going to be a big part of what we are doing," said Schwartz, who needs to get 97,002 signatures by November 9 to get a marijuana question on the 2012 ballot.
Under the proposed initiative, people 21 and over could possess up to an ounce of marijuana, as well as pot paraphernalia, but they could not grow their own. Instead, consumers would purchase it from one of 120 authorized retail outlets, who would in turn purchase their supplies from one of 50 authorized wholesale growers. The proposal includes a $50 an ounce excise tax at the wholesale level, and sales tax would apply on retail transactions.