Under a plan announced over the weekend [11], the city of Amsterdam is to experiment with different rules for cannabis coffee shops. While the city under Mayor Job Cohen has moved to shut down some shops in the past, Cohen is considered a friend of the Dutch experiment in marijuana sales and consumption.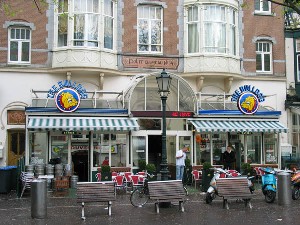 The move is a measure aimed at dampening criticism that the coffee shops are a public nuisance. Foes complain that customers hang out outside the coffee shops, thus somehow threatening their quality of life.
Under the plan, the city will experiment by trying new types of coffee shops. One would offer pot or hash that must be consumed on premises; the other would offer to-go sales only, providing a place where marijuana can be bought, but not used.
The plan will not go into effect until problems surrounding coffee shops are first documented in detail. Since that hasn't happened yet, any changes will start next year at the earliest.
The move comes amidst a broad campaign by coffee shop opponents to lower their number and restrict access to Dutch citizens only.