courtesy NORML News [13]
The White House Office of National Drug Control Policy (ONDCP) will once again sponsor a series of regional summits to encourage middle-school and high-school administrators to enact federally sponsored random student drug testing. The 2007 summits will mark the fourth consecutive year that the White House is funding the symposiums, which are scheduled to take place this winter and spring in Charleston, South Carolina (January 24), Newark, New Jersey (February 27), Honolulu, Hawaii (March 27), and Las Vegas, Nevada (April 24).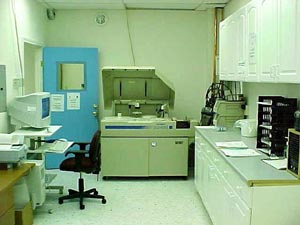 Under newly revised federal guidelines, federal education funds may be provided to public schools for up to four years to pay for the implementation of random drug testing programs for students who participate in competitive extra-curricular activities.
Since 2005, the Education Department has appropriated more than $20 million to various school districts to pay for random drug testing programs. Federal grant funds may not be used to pay for separate drug education and/or prevention curricula, nor may any funds be used to train school staff officials on how to implement drug testing. Only federal investigators are eligible to review data collected by the school programs, which will be evaluated as part of a forthcoming federal assessment of the efficacy of random drug testing to deter illicit student drug use.
A previous evaluation of student drug testing programs conducted by the Robert Wood Johnson Foundation concluded, "Drug testing, as practiced in recent years in American secondary schools, does not prevent or inhibit student drug use." Investigators collected data from 894 schools and 94,000 students and found that at every grade level studied -- 8, 10, and 12 -- students reported using illicit drugs at virtually identical rates in schools that drug tested versus those that did not.
Currently, only five percent of schools randomly drug test student athletes, and some two percent of schools test students who participate in extra-curricular activities other than athletics. Both the National Education Association and the American Academy of Pediatrics oppose such student testing programs.
Visit http://www.cmpinc.net/dts/ [14] to register online to attend any of this year's summits. Visit http://www.norml.org/index.cfm?Group_ID=3406 [15] to download NORML fact-sheets on random student drug testing.