According to the German news magazine Der Spiegel [16], top NATO commander in Afghanistan, US Gen. John Craddock, has issued a "guidance" allowing NATO troops "to attack directly drug producers and facilities throughout Afghanistan." But other NATO commanders do not want to follow that order, leading to a rift at the top of the allied war machine over who is a legitimate military target.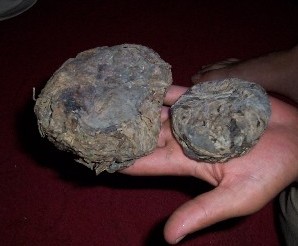 NATO has reluctantly embraced an expansion of its mission from fighting the Taliban and related insurgents to going after drug trade participants linked to the insurgents. But Gen. Craddock's directive broadens the mission to include any drug traffickers or drug production facilities.
According to the document, a copy of which Der Spiegel says it has, NATO troops can now use deadly force against drug traffickers even when there is no proof they are engaged in armed resistance to NATO/US troops or their Afghan government allies. But that's not what NATO countries bargained for in October, when they agreed to allow NATO soldiers to attack opium traffickers linked to the Taliban.
It is "no longer necessary to produce intelligence or other evidence that each particular drug trafficker or narcotics facility in Afghanistan meets the criteria of being a military objective," Craddock wrote. The alliance "has decided that [drug traffickers and narcotics facilities] are inextricably linked to the Opposing Military Forces, and thus may be attacked."
Gen. Craddock sent his directive on January 5 to Egon Ramms, the German leader at NATO command in the Netherlands, and David McKiernan, commander of the NATO peacekeeping force in Afghanistan. But both commanders rejected it, arguing that the order is illegitimate and violates the laws of war. McKiernan sent a classified letter from Kabul claiming that Craddock was trying to create "a new category" in the rules of engagement that would "seriously undermine the commitment ISAF has made to the Afghan people and the international community... to restrain our use of force and avoid civilian casualties to the greatest degree predictable."
The topic of civilian deaths at the hands of NATO and US troops in Afghanistan is an increasingly prickly one with the people and government of Afghanistan. President Hamid Karzai has complained loudly and frequently about repeated US air strikes killing civilians. NATO was forced this week to defend itself by arguing that it had only killed 97 civilians last year, compared to nearly 10 times that by the Taliban.
It is unclear how the conflict between the NATO allies will be resolved. But if Craddock has his way and NATO declares open season on the drug trade, there will be a true drug war in Afghanistan. In a country where the drug trade accounts for around half the gross national product and where members of the government and independent warlords as well as the Taliban have a hand in the trade, it is difficult to see how that will help win hearts and minds.