As we noted three weeks ago, the chess world was in turmoil over drug testing [12] in a simmering spat sparked afresh by the threatened suspension of a popular and well-known grandmaster for failing to stop to take a drug test after storming out of the chess hall upon losing an important match. Now, we can report that the chess federation has come to its senses.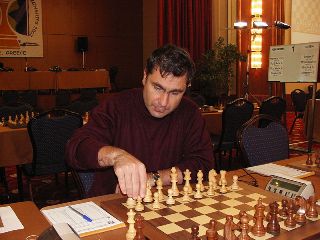 In what most consider a quixotic bid to get chess included as an Olympic sport, the
World Chess Federation
[13]
, usually referred to by its French acronym, FIDE, began drug testing chess players. Such testing is required in Olympic sports. Players had grumbled about and ridiculed the policy in the past, but the issue blew up in FIDE's face at last year's Chess Olympiad in Dresden.
There, Ukrainian Grandmaster Vassily Ivanchuk was leading his team to a medal, perhaps even the gold, in the last round. But instead of victory, Ivanchuk and the Ukrainians lost, and a furious and distraught Ivanchuk stormed out of the building -- right past a FIDE official waiting to give him a random urine test. Ivanchuk said he did not realize the man was an official, but FIDE decided to convene a hearing on his failure to take the drug test. Under FIDE rules, he could have been suspended for up to two years.
In a January 20 hearing conducted by FIDE during the Corus tournament in the Netherlands, in which Ivanchuk is participating, the panel heard testimony that there was no "designated doping control officer," validating Ivanchuk's claim he did not know the man was a drug testing official. The panel also noted that the FIDE official spoke to Ivanchuk in English, not his native language, and that Ivanchuk was upset at the time.
In its decision [14] rendered the same day, the panel concluded: "The procedural error allied with Mr Ivanchuk's state of mind led him unintentionally to miss the test. The Hearing Panel therefore concludes unanimously that there should be no penalty."
Given the ridicule and anger generated in the chess community [15] over the whole Ivanchuk fiasco, that was a very politic decision indeed.