In 2006, South Dakota gained the dubious distinction of being the only state to defeat an initiative that would have legalized the medicinal use of marijuana. That effort failed narrowly, garnering 48% of the popular vote. But now, South Dakota marijuana reform activists are back, and they are hoping to move a bill through the state legislature in the session beginning next month.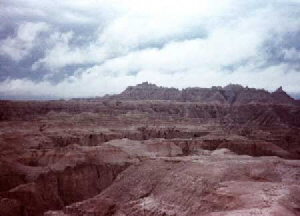 According to Bob Newland, spokesman for
South Dakotans for Safe Access
[14]
, a
proposed bill
[15]
that would allow qualifying patients to cultivate, possess, and use medical marijuana has been drafted, and the hunt is on for sponsors. The legislative session begins next month, and any bill to be considered must be introduced by early February.
Newland said the group is also considering other legislation, including a bill to reschedule marijuana from Schedule I to Schedule IV and a bill that would allow an affirmative defense for medical marijuana patients.
"Everything is moving much faster than we thought it would," said Newland. "We've lined up a couple of stellar medical witnesses and may get a couple more, and I think we have a good doctor lined up, too. There has been lots of email and phone support in the couple of weeks since we announced we were moving ahead, and lots of donations, too. Now, we need to find sponsors."
Newland said he was working on that this week, holding meetings in the state capital, Pierre, on Thursday and talking to Democratic Party members in Sioux Falls, the state's largest city, today.
A change in the state's approach to medical marijuana couldn't come early enough for patients. Not only does South Dakota not recognize medical marijuana, it is a state where people actually go to jail for simple possession -- and to prison for growing even a pair of plants.
"We absolutely need a medical marijuana law, and not just for AIDS patients, but for cancer, glaucoma, you name it," said Western South Dakota rancher Tom Faltynowicz, an AIDS sufferer. "It would make a huge difference not having to worry about being busted for something that's keeping me alive. The law needs to change."
Faltynowicz speaks from personal experience. While he has being using medical marijuana with his doctor's knowledge and approval for nearly 20 years, that didn't stop him from being arrested and prosecuted for growing his own medicine. Earlier this year, Faltynowicz pleaded guilty to possession of more than two ounces but less than a pound of marijuana, a felony under South Dakota law.
Fortunately for him, and thanks to letter-writing efforts to his sentencing judge, Faltynowicz was sentenced only to probation, including drug testing, and was specifically allowed to use Marinol during his probation. (Since drug tests only detect the presence of THC, they cannot distinguish between Marinol and marijuana.)
"We need it as much as ever, not only for the people suffering within the state, but to show the rest of America that a red state like South Dakota can accept this," said medical marijuana patient Valerie Hannah, who served as a spokesperson for the 2006 initiative. "If someplace like South Dakota can pass medical marijuana legislation, that should be a huge wakeup call for the federal government to stop prosecuting patients as criminals," she said.
But it won't be easy. Republicans dominate both houses of the state legislature, where earlier bills went nowhere. The Republican attorney general, Larry Long, spearheaded law enforcement opposition to the 2006 initiative and appears ready to reprise that role in the coming months.
"Long had some complaints about the wording of the 2006 initiative," said Newland. "I am telling Long that South Dakotans for Safe Access is willing to work with the attorney general's office in drafting a law all of us can live with."
According to his spokesperson, Sara Rabern, Long remains opposed to medical marijuana. "His stance is still the same," she said Thursday. Long was traveling, and Rabern did not know whether he would be amenable to working with the bill's sponsors to address law enforcement concerns.
"It will be an uphill battle in the legislature," Hannah predicted. "We need someone with clout to carry our message in Pierre, and we need to get some real grassroots support going," Hannah said. "I fear they will throw it out again, but if we can get out of committee and make it to a floor vote, that would be real progress."
Another key constituency in medical marijuana battles is the medical profession. In several states that have had successful medical marijuana campaigns, state nursing and/or medical associations have publicly supported the therapeutic use of marijuana. That's not the case in South Dakota.
"We haven't looked at this issue for awhile," said Brittany Novotny, head of the South Dakota Nurses Association. "We do not take a formal stance for or against. If this comes up in the next session, our government relations committee will have to decide whether this is a fight we want to be part of or not."
The South Dakota State Medical Association did not return calls seeking comment.
One factor that may be working in favor of the legislation is the closeness of the 2006 vote, which demonstrated significant, if not quite majority support for medical marijuana, and the threat of another effort to go direct to the voters in 2010. "Maybe the fear of leaving this to the people will prod them into action," said Hannah. "One of the big concerns here is how this will affect illegal drug use in South Dakota, but if crafted correctly, the bill could be a boon to law enforcement. If they are willing to sit down and work with us, we could come up with a bill that could address their concerns."
Newland said he is hard at work on endorsements from medical professionals, as well as working with some churches to garner support. While the effort faces long odds, Newland remains optimistic. "The last time we went to the legislature, we didn't have 48% of the people voting for medical marijuana two years earlier. We had always bargained from a position of weakness, but now we have a club to carry into the hearing rooms."