A solid majority of mayors of Dutch towns that currently have cannabis coffee shops are happy with the way they are working and favor legalizing the entire marijuana supply chain, according to polls conducted by Binnenlands Bestuur magazine and the NRC newspaper [13]. Under current Dutch policy, marijuana sales are illegal but tolerated in small amounts at licensed coffee shops, but the production of marijuana to supply the coffee shops remains illegal and not tolerated.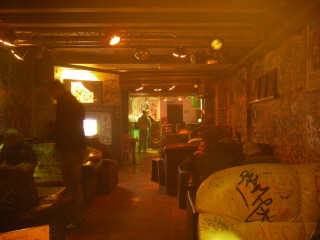 The conservative national government has been trying to eliminate the coffee shops or at least reduce their numbers. But it looks like the mayors of Holland's most important towns and cities are on the other side of the issue.
The Binnenlands poll identified 109 municipalities with coffee shops and elicited responses from the mayors of 88 of them. Of the mayors surveyed, 54 said they favored legalizing the entire supply line, while 25 said they were satisfied with the status quo, and nine wanted to ban coffee shops. That means nearly 90% of the mayors surveyed want either the status quo maintained or liberalized.
The NRC newspaper survey asked 70 local councils whether they wanted the national government to regulate the supply of marijuana to coffee shops. More than 75% said yes.
Meanwhile, the number of coffee shops in Holland continues its slow decline under the conservative government. In 1999, there were 846 shops; in 2005, there were 729; last year, the number was down to 702.