Kenneth Rau, the Bismarck, North Dakota, man who suffers the dubious distinction of being the first person in the United States prosecuted under laws criminalizing the possession of salvia divinorum [15], has been offered a plea deal under which he would serve five years in state prison, he told the Chronicle this week.
(Update: Charges have been downgraded to possession -- Rau still faces up to five years, but as a charge he can fight, not a plea bargain -- DB via Phil, 8/19.)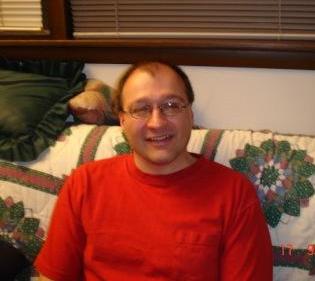 Salvia is not illegal under federal law. The DEA considers salvia a drug of interest, but despite several years of observation has yet to move to place it under the Controlled Substances Act. A DEA spokesman told the Chronicle recently that the plant is being reviewed to see if it meets the criteria for inclusion on the list of controlled substances.
But driven by little more than the now infamous YouTube videos of young people under the influence acting strangely and the story of one Delaware youth whose parents blamed his suicide on salvia, state legislators have not waited for the DEA's measured considerations to act. Since Delaware became the first state to ban salvia, at least eight others, including North Dakota, followed suit. Moves are currently afoot in a number of other states to join the club, with Florida and Virginia being the latest states to pass laws criminalizing the plant.
Salvia became illegal in North Dakota on last August 1, after a bill sponsored by three Republican lawmakers, state Sens. Dave Oelke and Randel Christmann and state Rep. Brenda Heller, sailed through the legislature earlier that year. None of the three legislators responded to Chronicle requests for comment this week.
Rau has said he did not know the drug was now illegal when he bid on an eight-ounce bunch of salvia leaves and was pleasantly surprised when his $32 bid came in highest. The local TV station's web site has inadvertently supported Rau's contention. When the Chronicle first wrote about Rau's case in April, that site's online version of the news report about Rau's arrest [16] was still pulling up salvia ads by Google. (From the east coast at least it is still doing so as of this writing.) Rau emailed the link to Drug War Chronicle, proving that the salvia ads are showing up on computers in North Dakota.
Burleigh County States Attorney Cynthia Feland did not respond to Chronicle calls seeking confirmation or denial of the plea deal. Rau said the deal was offered through his attorney, Benjamin Pulkrabek, from just across the Missouri River in Mandan.
"My lawyer told me she offered me five years if I pleaded guilty," said Rau. "He said he didn't think I would take it, but he had to ask. He was right -- I am not going to accept that. I just don't think depriving someone of his freedom for some dried plant leaves is right."
Rau, a bottling plant worker with an interest in herbalism, altered states, and religion and spirituality, was arrested by Bismarck police on April 9 when they searched his home looking for his adult son, who was on probation for drug charges. Police found a marijuana pipe, eight ounces of salvia leaf, a quantity of amanita muscaria mushrooms, and a number of other herbal products.
Although Rau bought the salvia leaf on eBay for $32, he faces a possible 20-year sentence after being charged with possession of the now controlled substance with the intent to distribute, based on prosecutors' assertions that the leaf contained hundreds of possible doses. He also faces a marijuana possession charge for the pipe. Although prosecutors originally charged him with possession of psilocybin because of his amanita muscaria mushrooms, they have since figured out that amanita does not contain psilocybin and have dropped that charge.
Salvia divinorum, a member of the Mexican mint family, has been used by Mazatec shamans for hundreds of years. Smoking or chewing the leaves, or more commonly, concentrated extracts, can produce intense, albeit short-lived hallucinogenic experiences. While the plant has become notorious through YouTube videos of young people smoking it and behaving strangely, it is also of interest to "psychonauts," or people attempting to explore consciousness through herbal means.
Researchers say that while salvia's effects on consciousness may be disquieting, the plant has not been shown to be toxic to humans, its effects are so potent it is unlikely to be used repeatedly, and its active property, salvinorin A, could assist in the development of medicines for mood disorders.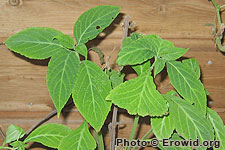 Daniel Siebert is a salvia researcher and host of the salvia information web site
Sage Wisdom
[17]
. In Siebert's view, while salvia should be subject to some sort of regulation, sending someone like Rau to prison for years for possessing it is almost obscene.
I think salvia should be regulated in the same way we regulate alcohol," he said. "Its effects are quite different, but there are some parallels in terms of the possible dangers from its use. Like alcohol, people can exhibit dangerous behavior if they take excessively high doses. That's why we prohibit driving while intoxicated or allowing minors to drink. But it's obvious that many, many people can enjoy alcohol without getting into trouble with it, and they should not be subjected to harsh penalties. Neither should adults who want to use salvia."
Not that the drug will ever be a popular recreational drug, he said. "Salvia can be very strange and interesting, but it's not something most people consider fun, it's not a recreational kind of experience," he said. "Most people find it bewildering; it's not something most people are motivated to repeat. It won't ever become a popular drug. The main reason people seem interested in it is because the media keeps putting out these sensational stories comparing it to LSD or marijuana. That creates a misleading impression, and people who try salvia expecting something like that are usually disappointed."
"Siebert was sympathetic to Rau's predicament. "I'm shocked and appalled that they can put people in prison for using salvia for personal use," he said. "The drug had just been made illegal there, and he says he didn't know it was illegal. I think that's believable -- most people wouldn't know about an obscure law being passed."
Kenneth Rau now faces a lonely struggle. North Dakota is not noted for its abundance of attorneys skilled in defending cases involving arcane plants, and national organizations have yet to respond to his entreaties for help, Rau said.
Still, Rau is trying to get a defense together. "I'm hoping to take depositions from people like Dr. Andrew Weil or Daniel Siebert or other experts," he said. "I'm looking for attorneys in their vicinities who might be willing to take a deposition."
And he hinted that he may also attempt a jury nullification strategy. "My defense will be to fall back on the fact that the jury is the ultimate judge of the law," he said. "They don't have to listen to the judge; they have the power. Let the jury decide what kind of state they want to live in," he said.
No trial date has been set yet. In the meantime, Rau continues working full-time for a soft drink bottler and subjecting himself to court-ordered humiliations. "I'm trying to live my life," he said. "I've got a full-time time job and another one on the weekends. I also have to take pee tests twice a week and pay them $26 a week for that privilege, on top of trying to pay for lawyers."