Washington state has a medical marijuana law, and the city of Seattle has an ordinance making marijuana offenses the lowest law enforcement priority, but that didn't stop Seattle police from raiding the Lifevine medical marijuana co-op two weeks ago, seizing hundreds of patient files, as well as 12 ounces of dried buds and several pounds of leaf.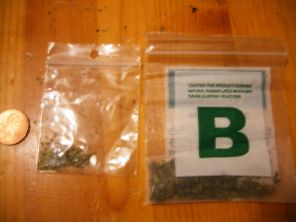 In the wake of pointed criticism, King County Prosecutor Dan Satterberg declined to press charges against co-op operator Martin Martinez and ordered the return of the patient files. But police did not return the co-op's stolen property -- the medical marijuana.
Now, it has become clear the medical marijuana will never be returned. The Seattle Police announced Wednesday that the DEA, acting at the request of US Attorney Jeff Sullivan, took the medicine last Friday.
The DEA tersely confirmed it had seized the medicine. "Accordingly, the DEA has seized and processed the marijuana for destruction; that concludes this matter," agency spokesperson Jodie Underwood said in a statement reported by the Associated Press [13].