Coca grower union leaders in Bolivia's Chapare region said Wednesday they will suspend development projects funded by the US Agency for International Development (USAID) and instead look to Venezuela's President Hugo Chávez for help. They accused USAID of using its assistance to undermine Bolivian President Evo Morales, a former coca grower union leader who is an ally of Chávez, Washington's bête noire in Latin America.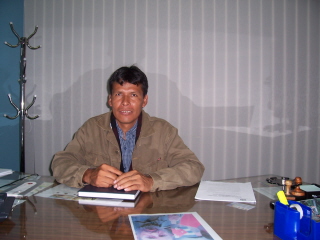 "We want USAID to go. If USAID leaves, we will have aid from Venezuela, which is unconditioned and in solidarity," Chapare coca leader Julio Salazar told the
Associated Press
[15]
in a telephone interview.
Venezuela already provides financial assistance to Bolivia. Chávez has also invested in the Andean nation's effort to create an industry around coca products, providing support in the building of coca-processing facilities [16].
Asterio Romero [17], vice president of Chapare's main coca-growing group, told the AP growers on Tuesday agreed to cancel the USAID's operations in the region and gave it until Thursday to leave.
The coca grower action has apparently taken both governments by surprise. The US Embassy in La Paz refused comment, saying it had not been officially informed of the coca growers' decision. Bolivian Foreign Minister David Choquehuanca said Tuesday he was not familiar with the decision, but that his government wants to make US aid "more transparent."
President Morales has accused USAID of financing his political opponents. Among them are wealthy landowners from the country's eastern provinces who are seeking greater autonomy or secession.