Three Greek police officers taking part in a raid on a hashish plantation were ambushed and shot by suspected growers armed with AK-47s Sunday night, leaving one officer in critical condition with a head wound. The attack took place in the village of Malades on the Greek island of Crete, about nine miles from Heraklion, the island's largest city.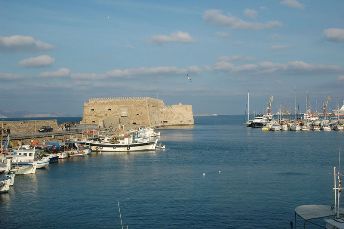 Sunday's shooting is the second serious attack by hash growers against police on the island in seven months. Last November, three police officers were shot and wounded when their convoy was headed to the village of Zoniana, just west of Heraklion. The Greek government responded with a massive police sweep and house-to-house searches. Police arrested 16 people in connection with the ambush and a series of bank robberies, but recovered few of the heavy weapons believed to have been used in that assault.
Crete has a longstanding tradition of gun-ownership, and weapons remain readily available despite police efforts to crack down. Marijuana growing is rife in remote mountain villages on the island. Marijuana growers and dealers routinely take pot-shots at police helicopters or vehicles patrolling their area, prompting the Greek media to refer to the region as a "Greek Colombia" and a "state within a state," according to Agence France-Presse [19]. Local officials in Crete are often accused of protecting growers and traffickers, the agency noted.
As was the case after the Zoniana ambush, Greek police responded this week with another manhunt. Greek Police head Vassilis Tsiatouras ordered a contingent of police from Athens to the scene, including Greek SWAT teams, members of the criminology service, officers of the police drugs squad, and members of the homicide force. In all likelihood, their search will reach the same inconclusive results as before.