As of last Friday, the death toll in the prohibition-related violence wracking Mexico this year had climbed to 1,378, up sharply from the 940 dead at this time last year, Mexican Attorney General Eduardo Medina Mora reported [14]. Since then, that number has gone even higher, with killing continuing on a daily basis. Among the dead this week, seven police officers were killed in Culiacán [15] when they raided a house belonging to the Sinaloa Cartel.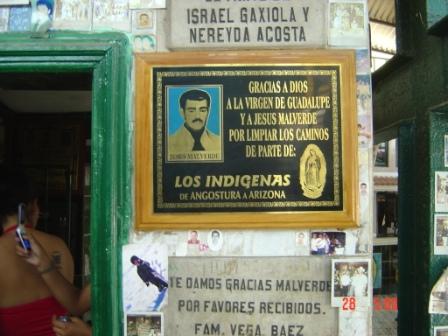 More than 4,150 people, including at least 450 police and soldiers, have been killed in Mexico's drug wars since President Felipe Calderón unleashed the army against drug traffickers at the beginning of 2007, Medina Mora said. Currently, some 30,000 troops are deployed in border cities, Culiacán and Acapulco, and other drug war hot spots.
This month, at least six high-ranking police officials, including the police chief in Ciudad Juárez and the acting commander of the Federal Preventive Police have been assassinated, presumably at the hands of cartel gunmen. Others have fled to the US.
But for Medina Mora, the rising tide of blood is a sign the government's offensive is working. Recent arrests and seizures have created a power vacuum, and different cartel factions are vying for turf, he argued. "Evidently when they are cornered and weakened, they have to respond with violence," Medina Mora said.
The US government apparently doesn't agree. The Congress is currently considering a three-year, $1.4 billion anti-drug assistance program for Mexico aimed at defeating the cartels. And neither, apparently, does Medina Mora's own government. It announced this week that it will deploy the military against the cartels for at least another two years.