Along with our weekly in-depth Chronicle reporting, DRCNet has since late summer also been providing daily content in the way of blogging in the Stop the Drug War Speakeasy [10] -- huge numbers of people have been reading it recently -- as well as Latest News links (upper right-hand corner of most web pages), event listings (lower right-hand corner) and other info. Check out DRCNet every day to stay on top of the drug reform game!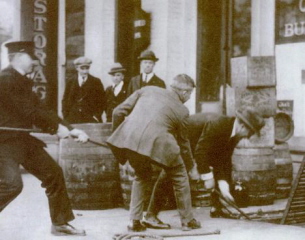 Since last issue:
Scott Morgan authors: "In the Future, the Drug War Will be Fought by Robots," "Netherlands Rated More Stable and Prosperous Than U.S.," "Poisoning the Drug Policy Debate in 8 Simple Steps," "1/3 of People Admitted to Marijuana Treatment Hadn't Been Smoking Marijuana!" and "A False and Embarrassing Press Release from the Deputy Drug Czar."

DRCNet intern Kalif Mathieu contributes: "Simple Farmers Bearing Brunt of Afghan Drug War."

David Guard posts numerous press releases, action alerts and other organizational announcements in the In the Trenches [11] blog.

Please join us in the Reader Blogs [12] too.
Thanks for reading, and writing...