Independent Texas gubernatorial candidate Kinky Friedman [17] said Wednesday he favors legalizing marijuana. In an interview with the Associated Press [18], the musician turned author turned would-be Lone Star state governor said legalizing the weed would keep nonviolent users out of prison, adding that he would seek the release of those currently behind bars for marijuana offenses.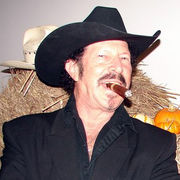 "I think that's long overdue," Friedman said. "I think everybody knows what John McCain said is right: We've pretty well lost the war on drugs doing it the way we're doing it. Drugs are more available and cheaper than ever before. What we're doing is not working."
Friedman is running against incumbent Gov. Rick Perry (R), Democratic candidate Chris Bell, and Republican-turned-independent Carole Keeton Strayhorn, none of whom have called for marijuana legalization. According to the latest Rasmussen poll [19], Friedman may need a massive stoner voter turnout -- he came in last with 16%, compared with 18% for Bell, 22% for Strayhorn, and Perry with 33%. There is no run-off election in Texas.
The humorist and raconteur's campaign had originally been viewed as a joke by most observers, but at 16% of the vote, Friedman can have a real impact on the race. And as the campaign heads for its climax, he has been articulating serious positions on issues like immigration (send 10,000 Texas National Guard to the border), crime (send $100 million to Houston to help police a city awash with Katrina refugees), and taxes (less of 'em).
But all seriousness aside, it is Friedman's comic sensibilities that have always made him stand out. After graduating from the University of Texas at Austin, he formed the outrageously named Kinky Friedman & His Texas Jewboys, featuring tunes like the "Okie from Muskogee" parody "Asshole from El Paso," the self-explanatory "Get Your Biscuits in the Oven and Your Buns in Bed," and the anti-semitism-confronting "They Ain't Making Jews Like Jesus Anymore."
And he's still got it on the campaign trail. "I just want Texas to be number one in something other than executions, toll roads and property taxes," he said. As for the possibility of losing: "If I lose this race I will retire in a petulant snit," he said. "I'm not going to go out gracefully, I promise you."