The Nebraska Supreme Court hears a challenge to the state's medical marijuana initiative, Minnesota releases an audit of asset forfeiture practices in the state, and more.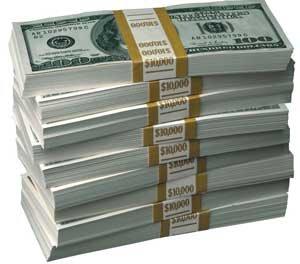 Marijuana Policy
Pennsylvania Republicans Block Governor's Call for Marijuana Legalization. A day after Gov. Tom Wolf (D) called on the legislature to pass marijuana legalization to help the state budget, legislative Republicans are still blocking any progress. "There is just not the support in the caucus for legalizing marijuana right now," Jason Gottesman, a spokesman for House Majority Leader Kerry Benninghoff (R-Centre) said Thursday.
Medical Marijuana
Nebraska Supreme Court Hears Lawsuit Seeking to Block Medical Marijuana Initiative. The state Supreme Court heard arguments Thursday from both sides on the constitutionality of a medical marijuana initiative that has already qualified for the ballot. The initiative is being challenged by Lancaster County Sheriff Terry Wagner, even though it has already passed constitutional muster by state officials. The court has until September 11th to rule on this ballot measure and decide whether Nebraska voters will get to decide on medical marijuana.
Asset Forfeiture
Minnesota Audit Criticizes Asset Forfeiture Practices. State Auditor Julie Blaha released an annual report on asset forfeiture practices on Wednesday, and highlighted the fact that most seizures are from low income people and hurts them more than they help law enforcement. "The data shows that when it comes to the impact of forfeitures, the big story is in the small numbers," Blaha said in a statement. "Those kinds of amounts have a small impact on government systems, but they have a big impact at the individual level. If you are managing a public safety budget, small forfeitures are a minor and unpredictable part of your revenue stream," Blaha continued. "But if you are a low-income person experiencing a forfeiture, those amounts can have a big effect on your life. Having a few hundred dollars seized can mean the difference between making rent or homelessness. Losing that old car can lead to missing work and losing your job."