Baltimore and Philadelphia stop drug arrests in a bid to reduce the spread of the coronavirus, SAMSHA eases opioid maintenance treatment rules for the same reason, and more.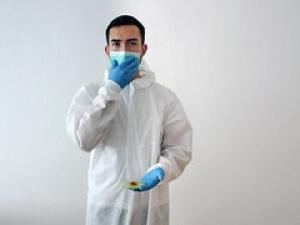 Marijuana Policy
Connecticut Poll Has Strong Support for Marijuana Legalization. A new poll from the Hartford Courant and Sacred Heart University has 63.4% of state residents in favor of ending marijuana prohibition. The poll comes as lawmakers push to advance a legalization bill backed by Gov. Ned Lamont (D). The poll found that 34.4% "strongly support" legalization, while 29.9% "somewhat support" it.
Iowa Poll Has First Time Majority Support for Marijuana Legalization. A new Des Moines Register/Mediacom Iowa poll has 53% support for marijuana legalization, the first time the Iowa Poll has registered majority support for the move. As recently as 2013, only 29% supported legalization.
New York Governor Says Marijuana Legalization Still on the Agenda. Gov. Andrew Cuomo (D) said Monday that marijuana legalization remained a priority despite the coronavirus crisis. Asked about his legislative priorities during a briefing on the crisis, Cuomo said "I want to do legalizing marijuana," adding that he also wants to achieve a controversial bail reform measure through the budget.
Medical Marijuana
Alabama Senate Approves Medical Marijuana Bill. The state Senate last week approved a medical marijuana bill, Senate Bill 165. The measure would allow people with a doctor's recommendation to use medical marijuana for 15 conditions - including cancer, anxiety and chronic pain. It also would let them purchase cannabis products at one of 34 licensed dispensaries. It now goes to the House.
Hemp
Idaho House Kills Hemp Legalization Bill. Lawmakers in the House State Affairs Committee voted 8-7 to kill Senate Bill 1345, which would have legalized industrial hemp production in the state. Although the bill had passed the Senate, it ran into opposition from anti-cannabis activists and law enforcement, who warned that it could lead to a "hemp-marijuana culture" in the state.
Drug Policy
CDC Reports 4% Decline in Opioid, Heroin Overdose Deaths. The Centers for Disease Control and Prevention (CDC) has reported that overall overdose death rates nationwide dropped 4.1% from 2017 to 2018. Deaths from heroin use dropped by 4%, while prescription opioid deaths dropped by 13.5%. "Decreases in overdose deaths involving prescription opioids and heroin reflect the effectiveness of public health efforts to protect Americans and their families," Dr. Robert R. Redfield, director of the CDC, said in a press release. "While we continue work to improve those outcomes, we are also addressing the increase in overdose deaths involving synthetic opioids. We must bring this epidemic to an end," Redfield said. Synthetic opioid deaths were actually up 10%.
Baltimore to End Most Drug Prosecutions Amid Coronavirus Outbreak. In a bid to prevent the spread of coronavirus, Baltimore State's Attorney Marilyn Mosby (D) is moving to dismiss pending charges against most people accused of drug offenses. According to her guidance to staff, things like drug possession, attempted drug distribution, prostitution, traffic offenses and public urination are among the offenses that shouldn't land people being bars at this point. "This policy is in place for now as an attempt to save lives," Mosby said. "We will assess the policy at a later date and time when this global pandemic is over."
Philadelphia Police Halt Drug Arrests During Coronavirus Outbreak. Philadelphia Police Commissioner Danielle Outlaw last week ordered the department to begin delaying arrests for low-level offenses, including drug offenses. Crimes including theft, burglary, prostitution, stolen automobiles, vandalism, and certain economic crimes will no longer automatically result in detention. Instead, officers will temporarily detain suspects to identify them, then release them with an arrest warrant issued at some later date.
Drug Treatment
SAMHSA Eases Opioid Treatment Rules in Response to Coronavirus. The Substance Abuse and Mental Health Services Administration (SAMHSA) has announced policy changes easing the rules for home treatment of opioid use disorder as a response to the coronavirus crisis. The agency issued a directive allowing some patients in opioid treatment programs to take home a 28-day supply of medications such as methadone and buprenorphine. For less stable patients, SAMSHA is authorizing a 14-day take-home supply.
International
Paraguay Issues First Medical Marijuana Licenses. Late last month, the government issued its first medical marijuana licenses. Twelve pharmaceutical companies received licenses to import seeds for the domestic cultivation and sale of medical marijuana, which will be provided free to eligible patients.