Three hundred people convicted of drug trafficking offenses are on death row in Iran, the Islamic Republic's judiciary said Monday. According to the anti-death penalty group Hands Off Cain, at least 126 people have already been hanged for drug offenses so far this year.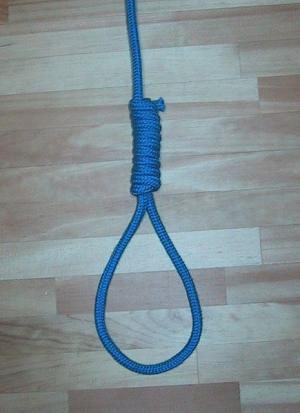 "For 300 drug-related convicts, including those who were in possession of at least 30 grams of heroin, execution verdicts have been issued," said Tehran prosecutor-general Abbas Jafari Dolatabadi, according to a
Reuters
report.
An
annual British report on human rights
put the number executed in Iran last year at more than 650, up from 388 in 2009. Of last year's executions, a whopping 590 were for drug trafficking, according to that report.
Members of the Iranian government have confirmed that drug executions make up a huge part of all executions, but added that if the West was unhappy with the killings, Iran could simply quit enforcing its drug laws.
"The number of executions in Iran is high because 74% of those executed are traffickers in large quantities of opium from Afghanistan bound for European markets," said Mohammad Javad Larijani, head of Iran's Supreme Council for Human Rights, during a
press conference
in May.
That press conference came after a meeting with representatives of South Africa, which had criticized Iran's quick resort to the death penalty.
"There is an easy way for Iran and that is to close our eyes so drug traffickers can just pass through Iran to anywhere they want to go," he said."The number of executions in Iran would drop 74%. That would be very good for our reputation."
[Editor's note: That's actually not the worst idea.]
For information on ongoing efforts to curtail the use of the death penalty for drug offenses, visit the International Harm Reduction Association's
Death Penalty Project
.