The Canadian Senate Friday passed the Conservative government's crime bill, S-10, which institutes mandatory minimum sentences for a number of non-violent drug offenses, including a six-month sentence for growing five pot plants. The bill now heads to the House of Commons for hearings and a vote.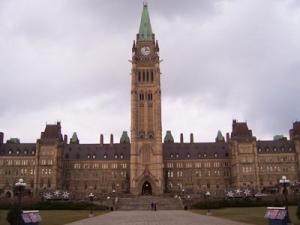 Last year, the bill passed the House, but had been watered down by a Senate amendment raising the bar for mandatory minimums to more than 200 plants. But the bill died before final passage when Prime Minister Steven Harper dissolved parliament.
This year, after elections strengthened the Conservatives' hand in the Senate, "the body of sober second thoughts" had no stomach for another fight over the bill, which was reintroduced this spring by Justice Minister Rob Nicholson. Liberal members of parliament counted heads and concluded they couldn't pass the amendment again. Another amendment that would have had the mandatory minimums kick in at 20 plants was defeated earlier.
The bill would impose six-month mandatory minimums for growing five or more plants with the intent to sell and one-year minimums when marijuana dealing is linked to organized crime or a weapon is used. The bill would also impose mandatory minimum one-year sentences for dealing hard drugs when linked to organized crime or weapons and two-year sentences for dealing hard drugs to minors or near a school or other place where young people congregate.
"The bill is a disaster for Canada," said Jacob Hunter of
WhyProhibition.ca
. "S-10 will imprison thousands of Canadians for victimless crimes, send people to jail for growing 6 marijuana plants, making any hashish or baked goods, and a host of other offenses. There is no evidence that S-10 will work," Hunter said. "Indeed, every scientific study says it will fail. We know that prohibition has never worked, and we know that mandatory minimum sentences only increase the violence in our society."
Activists in Canada are working with opposition parliamentarians in the House of Commons to try to block it there. Stay tuned.