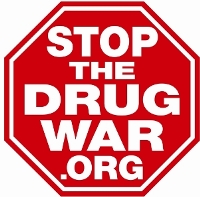 Activists in Denver opened psychedelic floodgates for the United States with their successful psilocybin decriminalization initiative in 2019. Since that time, the trickle of bills and initiatives seeking to undo the criminalization of psychedelics has turned into a torrent.
A Florida deputy goes down for trying to set up an innocent man, an Ohio narc gets ready to head for prison after getting caught in an FBI sting, and more.
Chuck Schumer is trying to get his marijuana legalization bill finalized, an Illinois bill would fix a bizarre situation around expungement of past marijuana offenses, and more.
Oregon goes after water haulters in a bid to repress illicit pot grows, the Utah House approves a psychedelic study task force bill, and more.
The Oregon Health Authority has released draft rules for therapeutic psilocybin, the New Mexico legislature approves legalizing fentanyl test strips, and more.
A marijuana legalization bill gets filed in Missouri, a marijuana decriminalization bill is filed in Wyoming, and more.
Permission to Reprint:
This issue of Drug War Chronicle is licensed under a modified
Creative Commons Attribution license
. Articles of a purely educational nature in Drug War Chronicle appear courtesy of DRCNet Foundation, unless otherwise noted.