About main | Cause | Mission | History | Staff | Board of Directors | Board of Advisors
StoptheDrugWar.org was founded by David Borden in 1993 as the Drug Reform Coordination Network (DRCNet), the pioneer organization for online activism in drug policy reform during the early days of the commercial internet. Since its inception the organization has staked out a clear and unambiguous stance in favor of ending drug prohibition outright.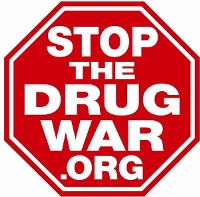 In 1997, the organization launched a weekly newsletter, originally titled The Week Online with
DRCNet
and now known as
Drug War Chronicle
. The Chronicle is a high-quality, in-depth, widely-read and frequently cited educational report covering the full range of drug policy issues. The Chronicle is also a platform for the movement as a whole, highlighting the work of our allied organizations and providing a platform for their leaders.
In late 1998, the organization launched the Higher Education Act Reform (HEA) Campaign, opposing a law passed that year taking financial aid away from students because of drug convictions. Ten members of Congress participated in a press conference organized in 2002 by DRCNet under the umbrella of the Coalition for Higher Education Reform, a record still in place for a drug policy reform press conference. The coalition achieved a partial reform to the law in 2006, when it was limited to offenses committed while a student is in school and receiving federal aid -- one of only a few scale-backs to the federal drug war to date. A further reform that would have further limited the law's reach to sales convictions passed the House of Representatives, but the section of the education package that contained the language was removed when Democrats combined it with health care reform in 2010 as part of their strategy to pass both bills.
Through the
HEA
campaign, together with outreach on our email list and the work of our staff and student partners, we launched
Students for Sensible Drug Policy
(
SSDP
) into an independent national organization. Media outreach conducted jointly by the two organizations from 1999 through 2002 garnered coverage in most national media outlets. StoptheDrugWar.org also sponsored a scholarship fund supporting students losing aid under the law, the
John W. Perry Fund
, honoring a widely admired police officer who lost his life at the World Trade Center, who had been active in the drug policy reform movement.
In late 2001 StoptheDrugWar.org launched "Out from the Shadows: Ending Drug Prohibition in the 21st Century," a global campaign and conference series. The lead event took place in Mérida, Mexico, drawing 300 attendees including legislators from seven countries. At the time Out from the Shadows Mérida featured the most extensive high level political participation ever seen at a drug policy reform conference.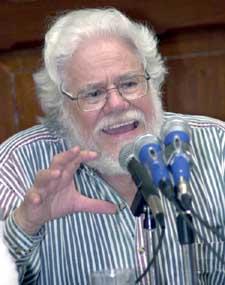 In August 2006, we redesigned our web site and expanded our web site content model, incorporating a daily blog and other new content types, and shifting our newsletter itself from a weekly to a daily publishing model. Another site redesign was performed in 2010, and during that year StoptheDrugWar.org web site traffic first exceeded two million unique visitors. Today StoptheDrugWar.org content continues to be reprinted and widely made use of by organizations around the world. Site content is regularly cited or reprinted on top-read sites such as
Alternet
and Andrew Sullivan's "The Dish" blog.
In this time of scarcer funding, StoptheDrugWar.org has continued our primary focus on publishing and information, while also taking on areas of importance to drug policy reform in which we are in a position to make an impact through targeted efforts. Through our network of organizational contacts built in the HEA campaign, we play an important role in DC-based justice reform working groups, recruiting signatories for sign-on letters to Congress. In September 2012 we held our first in a series of member teleconferences, this one featuring representatives of the three legalization initiatives. We are currently in the process of developing a set of new content areas for our web site and social media that will focus new attention on the harms of drug prohibition and alternatives.
Looking for the easiest way to join the anti-drug war movement?
You've found it
!